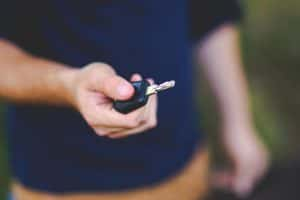 Whether you are moving home and want to coordinate the move yourself or sorting out your garden and need to do tip run, you will probably need to hire a van to help with the process.  If you have never hired a van before, you might be wondering what documents and information you will need in order to hire a van in the UK.   Well, if you are hiring a van from Pace Van Hire, it is easy.  You only need to provide four easy to obtain items.  Let's take a closer look…
What do you need to hire a van?
Hiring a van from us is simple. You will only need to provide us with the following items:
A valid UK or EU driving licence

It's obvious but it's still easy to forget!
Your licence needs to have been valid for at least two years and if you have an EU licence or a UK paper licence rather than a photocard you'll need to bring additional photo ID.
Proof of current UK address

This doesn't have to match the address on your licence, it just needs to be something official like a recent utility bill, bank statement, or a letter from HMRC. You can show us physical or digital proof and it's best if it's from the last three months. If you are an EU licence holder, you'll need to be a UK resident.

If you have a UK licence, you'll need to generate a licence check code so that we can view your driving record. You can do this online by supplying some details on the gov.uk site.

We don't accept cash so you'll need to have a card that you can use for payment. You'll be asked for payment when we call you back to confirm your booking so it's helpful to have your card details to hand.
If you'd like to know more about the items you'll need to bring with you, just get in touch and we will happily chat through with you. We will make sure that you are ready to collect your van.