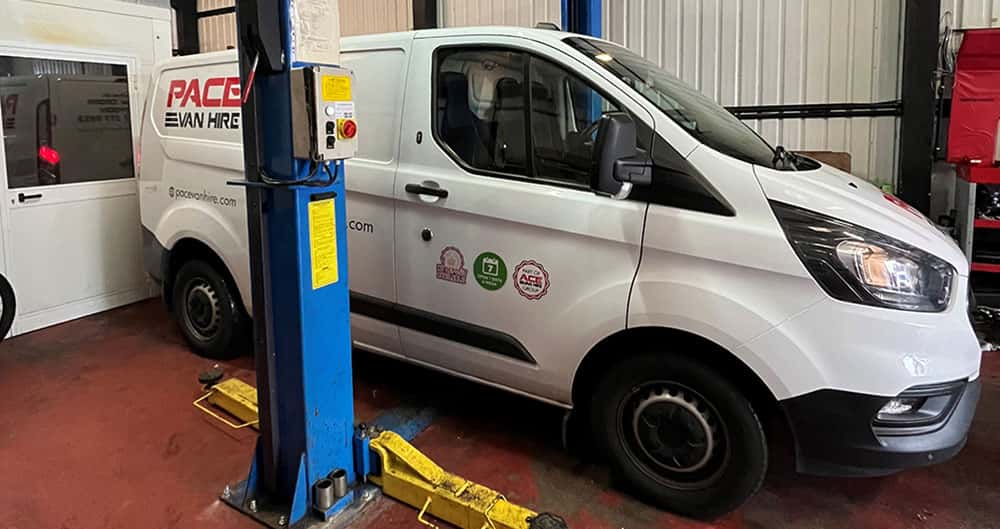 Here at Pace Van Hire, we can carry out a full service of your van to ensure that it is in a good condition. Making sure that your van is roadworthy and fuel-efficient will save you money and reduce the risk of any vehicle faults occurring. We are highly experienced and knowledgeable, plus we are passionate about ensuring that every van we work on leaves in the best possible condition. For comprehensive van servicing in London, look no further than our team.
Keep disruption to a minimum if your work vehicle has broken down. We're available 7 days a week and will arrange the convenient drop off and collection of a rental van. Let us keep you on the road!
Receive peace of mind
Regularly servicing your van is the best way to feel confident in its performance and reliability. Being proactive and having your van checked over by professionals will ensure that issues are found and addressed promptly. Waiting until the problem develops can cause a lot of disruption. Not only is this frustrating, but it also leads to unwanted repair costs and time spent off the road.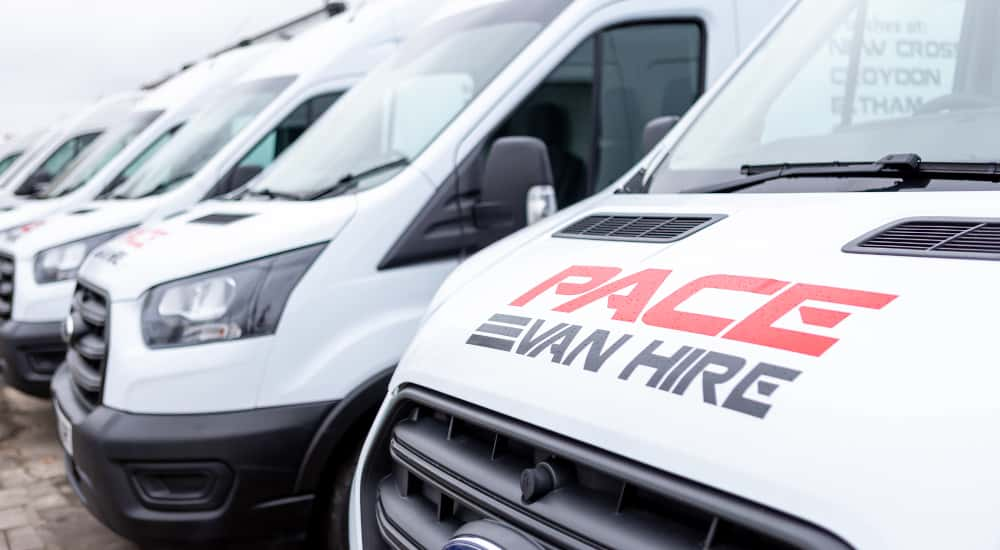 A complete
van service
It is important to service your van at least once a year, or roughly every 12,000 miles, to check that it is safe and catch any potential issues before they result in avoidable repair costs. Skipping a service in order to save money could lead to you facing a much bigger bill at a later date. Our van repair services cover everything, so you can count on us to check over your van effectively. Our diagnostics service will identify problems with any part of your van, allowing you to arrange repairs for vital components like the brakes, clutch, or gearbox. If your van is temporarily out of action as a result of your service, do not worry. Our team can complete any necessary repairs, and you can hire one of our high-quality vans to use in the meantime.
Why choose us for van servicing in London?
We are a successful third-generation business and, having started in New Cross, we have now branched out and brought our expertise to Croydon and Eltham as well.

Extensive experience
We've worked on countless vans, honing our skills on the well-serviced vans in our fleet. We have the expertise to provide the quality van repairs that you require.

Hassle-free approach
Our approachable team is easy to deal with. We learn your requirements and get to work finding the root cause of any issues that are affecting your van.

Excellent value
Our large fleet of vans are available to hire, making us the convenient choice while your personal van is off the road. If you need a replacement vehicle, we can help!

Hire while you wait
Our large fleet of vans are available to hire, making us the convenient choice while your personal van is off the road. If you need a replacement vehicle, we can help!
Rate 4.8 based on 450+ reviews on Google and Facebook.
Harriet Vickers
Super friendly, easy and efficient van hire, at a really good price. Got us out of a last minute pickle when ZipVan let us down!! Would definitely recommend.
Elinor Whittle
Really friendly customer service and a great price. The van was in good condition, good to drive and there was minimal faff in the hiring process. Would 100% recommend and use again!
Shane Stagg
Brilliant bunch of guys! Fast clean and reliable. Great value for money! Great service! Would highly recommend, they really do go the extra mile to satisfy the customers!

Speak
to our team
If you require van servicing in London, Pace Van Hire can provide the reliable and complete service that you deserve. You shouldn't settle for second best when it comes to something as important as a van service. Give us a call on 020 3879 1008 or email croydon@pacevanhire.com and we'll get back to you swiftly.