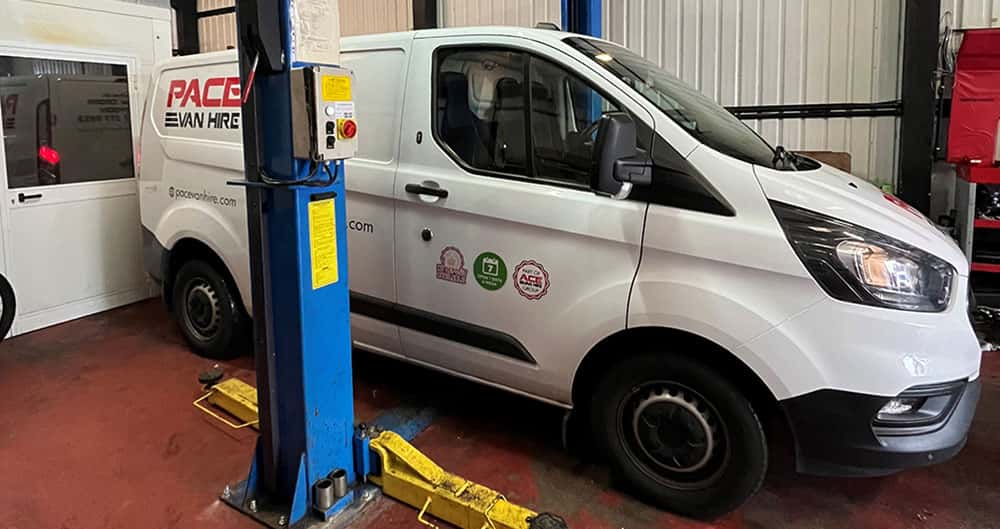 Do you require van repairs in London? Look no further than Pace Van Hire. Our team is experienced, knowledgeable, and passionate, so you can rely on us to get your vehicle back in working order efficiently and effectively. We have been working in the industry for years and can safely be considered experts when it comes to vans. Members of our team have more than 20 years' industry experience. No matter what the issue is with your van, don't hesitate to get in touch with us and we'll determine the best course of action to get your vehicle back on the roads.
Expert van repair service
Our close-knit family business has existed for more than sixty years, and we have evolved and adapted to ensure that our services are always the best they can be. We have excelled at providing vans for hire, going from strength to strength and even opening additional branches in Croydon and Eltham to complement our long-standing New Cross branch. As we have steadily increased our impressive fleet of more than 200 vans, we have had to carry out plenty of repairs along the way. Our van repair work is outstanding, a fact that is backed up by the reliability of our vans and satisfaction of our customers. With such an impressive track record of fixing vans, it's only right to offer our expert repair services to our customers so that we can get more vehicles back to their best.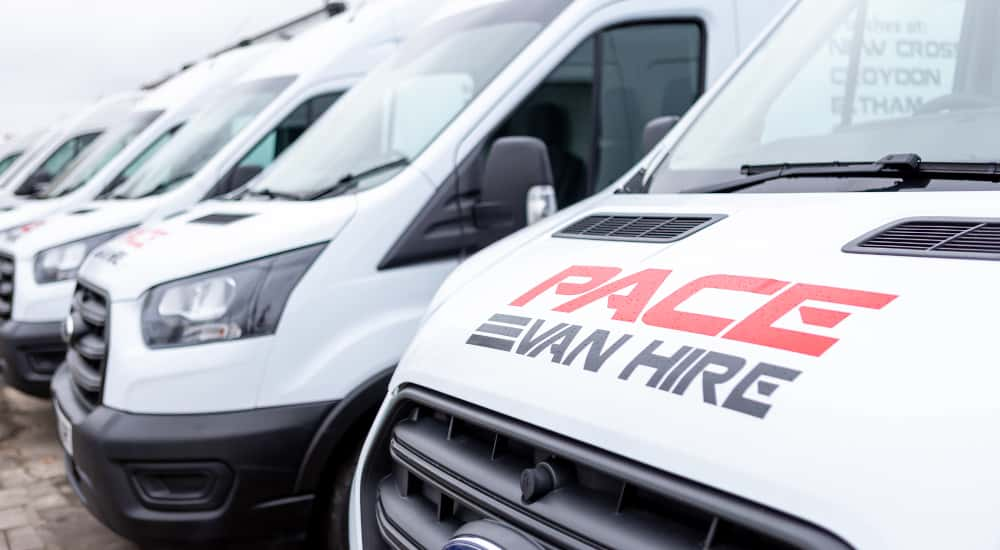 Minimise any disruption to your routine with a replacement rental van. If your work vehicle breaks down, we'll be here to help. Let us arrange a convenient drop off and collection so that you don't lose out on work. We're available 7 days a week.
An effective van repair solution
When your van becomes unroadworthy and needs to be repaired, it can be extremely frustrating and stressful. Here at Pace Van Hire, we work hard to ensure that every van owner who visits us is back on the roads as quickly as possible. When you choose us for the van repairs you need in London, we will make sure that you have a quick turnaround. During the time that it takes to get your van back up and running, you can hire one of our vans and carry on working as usual. Once we have finished repairing your vehicle, you will be able to return and pick up your van quickly and easily. Our team will do everything they can to keep you on the roads.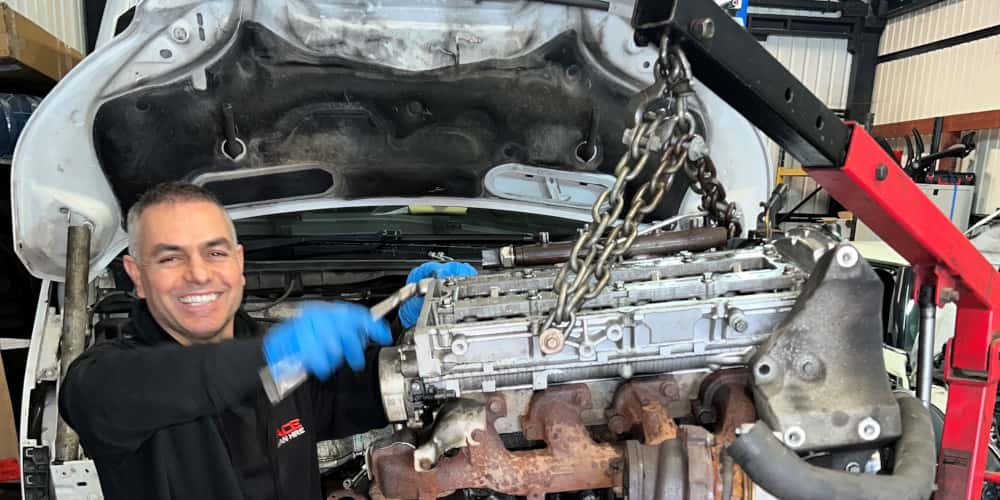 A comprehensive

 service
If you suspect that there is an issue with your vehicle, perhaps because it is making an unfamiliar noise or an engine light has appeared on the dashboard, we can help you find the reason for the problem. Our expert team will take care of the entire process in-house, including getting you back on the roads with a hired van (if needed) whilst we fix your vehicle. We can carry out a full diagnostics service and can check over every aspect of your van, from the gearbox to the brakes and clutch. You can rely on our team to repair your van effectively and efficiently. We can even take care of your van servicing if you would like.
Why choose us for van repairs in London?
Our successful third-generation family business started out in New Cross, before we opened additional branches in Croydon and Eltham. Because we first started doing business in the 1950s, we have learned everything there is to know about staying ahead of the competition and satisfying customers. Take a look at some of the things that set us apart:

Extensive experience
The size of our fleet and the variety of van sizes and models we offer have given us the expertise to work on any vehicle. If you need quality van repairs, we can help.

Hassle-free approach
It's easy to work with us. Our team is approachable and takes the hassle out of van repairs. You can rely on us to find the issue and provide a lasting fix.

Excellent value
Value for money is something we take extremely seriously. When you choose us for van repairs, we make sure you pay the most competitive price possible.

Hire while you wait
Waiting for your vehicle to be returned and back on the road can be disruptive. Because of our large fleet of vans for hire, we can easily provide a replacement if needed.
Rate 4.8 based on 450+ reviews on Google and Facebook.
Harriet Vickers
Super friendly, easy and efficient van hire, at a really good price. Got us out of a last minute pickle when ZipVan let us down!! Would definitely recommend.
Elinor Whittle
Really friendly customer service and a great price. The van was in good condition, good to drive and there was minimal faff in the hiring process. Would 100% recommend and use again!
Shane Stagg
Brilliant bunch of guys! Fast clean and reliable. Great value for money! Great service! Would highly recommend, they really do go the extra mile to satisfy the customers!

Speak
to our team
If you need a van repaired in London, look no further than Pace Van Hire. Our team will get you back on the road as soon as possible, and you can even hire a van to use in the meantime if you still need to travel and work urgently. Call us on 020 3879 1008 or email croydon@pacevanhire.com and we'll respond swiftly.