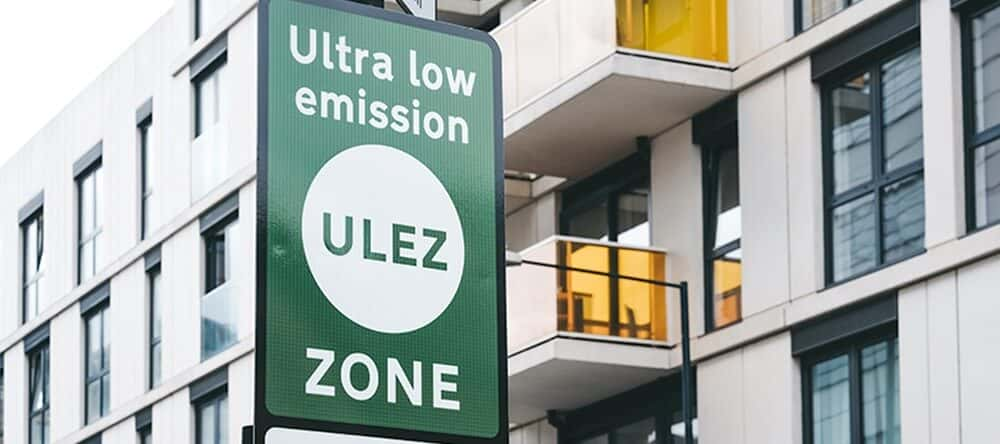 London's Ultra Low Emission Zone (ULEZ) aims to improve air quality within the city by discouraging people from driving vehicles that don't meet emissions guidelines. Currently this means that diesel vans need to meet the Euro 6 standards in order to avoid paying a daily charge when travelling within the ULEZ.
The Ultra Low Emission Zone (ULEZ) is expanding across all London boroughs from 29 August 2023, the below image shows the expansion.
How will the
ULEZ affect you?
It goes without saying that you'll only be affected by the ULEZ if you plan on driving within the area it covers. If you stay outside the zone, it won't cost you anything to drive a diesel van that doesn't meet the Euro 6 standards.
However, if you do need to enter the ULEZ area, you'll want to be driving a van that meets the criteria. Otherwise, you'll be paying a daily £12.50 charge (on top of the congestion charge). And because the ULEZ charge operates on a 24/7 basis, it's unavoidable. None of this is good news if you're trying to keep costs down.
Rate 4.8 based on 450+ reviews on Google and Facebook.
Harriet Vickers
Super friendly, easy and efficient van hire, at a really good price. Got us out of a last minute pickle when ZipVan let us down!! Would definitely recommend.
Elinor Whittle
Really friendly customer service and a great price. The van was in good condition, good to drive and there was minimal faff in the hiring process. Would 100% recommend and use again!
Shane Stagg
Brilliant bunch of guys! Fast clean and reliable. Great value for money! Great service! Would highly recommend, they really do go the extra mile to satisfy the customers!
What are we doing in response
to the ULEZ?
We take our responsibility to the environment and to our customers extremely seriously. That's why we've invested in new Euro 6 vans for our fleet so that you always have the option to upgrade to a ULEZ-compliant van if needed. And because we replace every van we retire with a new Euro 6 van, eventually you won't even have to ask to upgrade – you'll be ULEZ compliant as standard.
We're committed to upgrading our fleet because, once the ULEZ expands in 2021, it'll cover our New Cross branch in South London. If we weren't doing our bit by then, you'd be charged £12.50 just to drive off our premises. This is completely unacceptable and we won't let it happen.
The solution –

hire one of
our low emission vans

If you're looking for a ULEZ-compliant van you'll want to hire one of our low emission vans. The prices for our low emission and our standard vans are identical so it won't cost you more money to hire one of these upgraded vans. Plus, you won't have to pay the daily £12.50 ULEZ charge.

Just be aware that you'll have a higher excess and we'll require a deposit: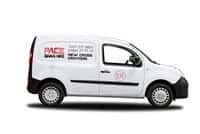 Small or short wheelbase vans – £200 deposit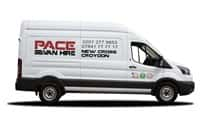 Long or extended long wheelbase vans – £300 deposit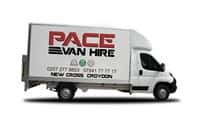 Luton vans – £300 deposit

Contact
Pace Van Hire
Give us a call on 020 7277 9853 with any questions and we'll help you to hire a van that's right for you.
Or if you'd prefer to just get started, you can book online and we'll give you a call back to confirm.