No deposit,
no credit checks,
no hassle
– just convenient and affordable van hire.
Your choice of vans for hire

in Eltham
Here at Pace Van Hire, we can cater to all your needs for van hire in Eltham. We offer vehicles in all sorts of sizes so no matter the job, we'll have something for you. Since Eltham is on the edge of the ULEZ zone on the South Circular we also offer a range of low emission vehicles to save you money. We offer a streamlined customer experience to make sure your rental with us is hassle free. No matter the job, if you need van hire in Eltham, choose Pace Van Hire.
£0 DEPOSIT OPTIONS AVAILABLE
Croydon
Euro 6 (ULEZ Compliant) – £200 deposit
Euro 6 – £10 per day – no deposit
New Cross
Euro 6 (ULEZ Compliant) – £200 deposit
Euro 6 – £10 per day – no deposit
Eltham
Euro 6 (ULEZ Compliant) – £200 deposit
Euro 6 – £10 per day – no deposit
Rate 4.8 based on 450+ reviews on Google and Facebook.
Harriet Vickers
Super friendly, easy and efficient van hire, at a really good price. Got us out of a last minute pickle when ZipVan let us down!! Would definitely recommend.
Elinor Whittle
Really friendly customer service and a great price. The van was in good condition, good to drive and there was minimal faff in the hiring process. Would 100% recommend and use again!
Shane Stagg
Brilliant bunch of guys! Fast clean and reliable. Great value for money! Great service! Would highly recommend, they really do go the extra mile to satisfy the customers!
SELF DRIVE VAN HIRE

IN ELTHAM
At Pace Van Hire, we offer excellent value for money when it comes to hiring vans. We have a range of different vans available to suit all needs, so you're sure to find the perfect vehicle for you. Members of our helpful team are always on hand to help with advice and tips on how to make your move as smooth as possible.
24/7 drop off
One-day weekend hire
Collection every day of the week
We don't require any credit checks and we have a range of vans for you to choose from. So, whether you're moving house or just need to transport a few items, we can help. We know that hiring a van can be expensive, so we offer no-deposit hires and competitive prices. You'll be able to get on the road without breaking the bank. Book your van hire online today!
Why choose us for

affordable van

hire in Eltham?
No Deposit Options
We care about you're your cashflow. Just like when we were Ace Rent a Van, we won't require a deposit unless you opt for our deposit option saving yourself £10/day!
No credit checks
No credit checks are the way forward. We don't require our customers to go through any additional steps or paperwork to get behind the wheel of one of our vans. We just want to help you get on the road as quickly and easily as possible.
Fixed prices
We are very transparent about our pricing and will never hit you with hidden costs. You'll always know how much you're paying for our services before you commit. It helps that we also offer great value for money to you know you're getting a fair deal.
Loyalty scheme
With our loyalty scheme, you can build up credit with your first five rentals to put towards your sixth. This means that you could potentially rent a van for free! Just our way of giving something back to our customers.
One-day weekend hire
Generate a licence check code using the gov.uk website so that we can check your driving record before we rent a vehicle to you.
Low insurance excess
We're all about being cost efficient, from hire through to insurance. We will protect you from high excess costs. Excess are set at £1,500 and at Pace Van Hire we will ensure you are charged as little as possible with a large panel of local repairers, you will be sure to get our trade prices for repair!
24/7 drop off
With 24/7 drop off, you can easily return your rental vehicle at any time of the day or night without having to worry about rushing back or cutting your work short. We understand your work is important to you which is why we make sure you can return your vehicle on your terms.
Excellent availability
With an ever-growing fleet, you needn't worry when it comes to van availability. With the largest independent retail fleet in South London we will have you covered even last minute.
What do you need

in order to hire a van
from us in Eltham?
A valid UK or EU driving licence
We require a UK photocard driving licence that has been valid for at least two years. We also accept EU and UK paper licences, but you'll need additional photo ID.
Proof of current UK address
Proof of address is simply any official document from the last three months with your name and address on. Bills, bank statements, and letters from government departments like HMRC are all acceptable.
A licence
check code
Generate a licence check code using the gov.uk website so that we can check your driving record before we rent a vehicle to you.
A debit or
credit card
We take payment over the phone for your convenience and so you can be sure that your van hire is confirmed. We don't accept cash so it's best to have your card details handy.
Visit us to book your van hire

in Eltham
You can find us at 729 Sidcup Road, New Eltham, London, SE9 3AQ
It's easy to reach us when you're ready to collect your van. We're we'll connected thanks to a wide range of local transport links, allowing you to find the most convenient option for your journey.
How to find our Eltham branch
We are a short walk from two train stations, allowing you to reach us easily using Southeastern train services.
New Eltham Railway Station – 0.6 miles/11-minute walk
Mottingham Railway Station – 0.7 miles/13-minute walk
Several bus routes serve our Eltham branch and stop practically outside our front door. This makes it convenient to reach us from one of the surrounding areas.
From Green Lane – 0.1 miles/1-minute walk. Route B13.
From Southwood Road – 0.1 miles/2-minute walk. Routes 160, 162, 314, B13.
Driving to our Eltham branch prior to your van hire is also a convenient option. If travelling from the south, follow Green Lane/B263 until it intersects with Sidcup Road/A20. To reach us from the centre of Eltham, head down Footscray Road/A211 until you can turn onto Green Lane.
Where to park at our Eltham branch
We have limited on-site free parking at our branch. This is available to our customers whilst they are using one of our vans. Please call 020 7277 9853 to check availability beforehand. There are also parking opportunities throughout the surrounding roads for you to consider:
Helpful information


if you're going to hire a van from us in Eltham

Are you planning to visit the tip? There are a range of local recycling sites and centres near our Eltham branch. Bear in mind that there may be rules in place for van drivers that you will need to adhere to, so it's important to check these beforehand. Otherwise, you could be turned away!

Local tips and recycling sites
Nunnington Close Recycling Site – 1.4 miles
Kimmeridge Road Recycling Site – 1.4 miles
Chislehurst High Street Recycling Site – 1.4 miles
Maidstone Road Reuse and Recycling Centre – 3.6 miles
Waldo Road Reuse and Recycling Centre – 3.5 miles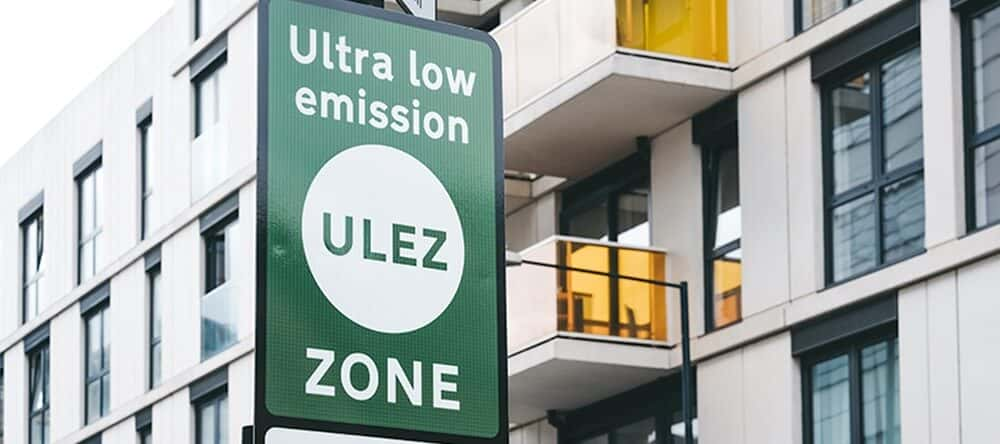 Hire one of our low emission vans
All our vans meet the Euro 6 standards, allowing you to travel within the Ultra Low Emission Zone (ULEZ) without paying a daily charge of £12.50. You'll automatically be compliant when you hire from us.