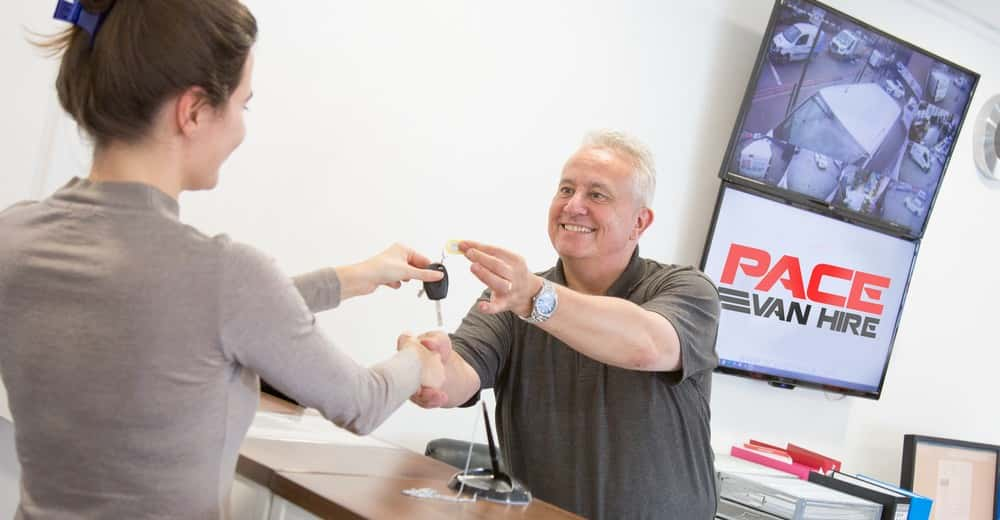 The loyalty scheme is our way of showing our appreciation to our regular customers. Every time you hire one of our vans, you'll earn credit towards a future hire. Depending on the amount of credit you've earned, after five hires, your sixth hire may even end up being free.
How does the

loyalty scheme

work?

When you hire a van from us, you'll receive a corresponding stamp on your loyalty card. Each of these stamps is worth a different amount of credit: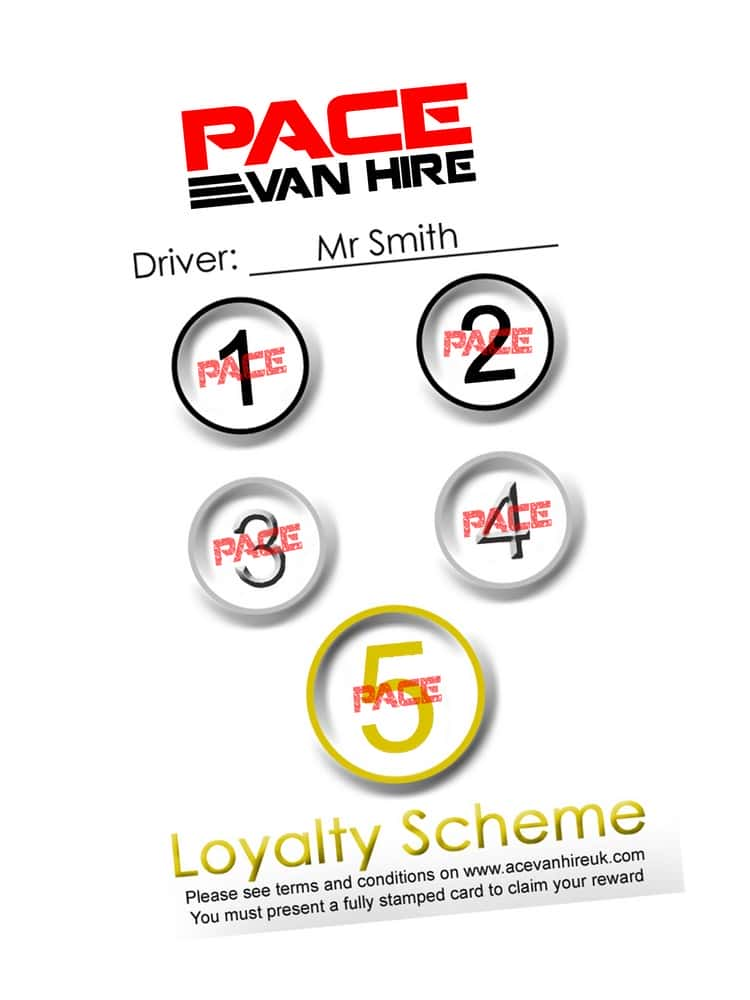 Micro Van

40

Small Van

50

Short Wheelbase Van

65

Long Wheelbase Van

79

Extended Long Wheelbase Van

89

Luton Van

99
Once you've received five stamps on your loyalty card, an average credit is then worked out based on the stamps you've earned. This is the amount of credit that you can put towards your sixth hire.
How about
an example?
Here's how much credit you'll received if you hire two small vans, two short wheelbase vans, and a long wheelbase van:
£50 + £50 + £65 + £65 + £79 =

£309

£309 / 5 =

£61.80
This means you care hire a small van for free or a short wheelbase van for £3.20.
Of course, if you always hire the same type of van, you'll earn enough credit to make your sixth hire free:
£79 + £79 + £79 + £79 + £79 =

£395

£395 / 5 =

£79
Rate 4.8 based on 450+ reviews on Google and Facebook.
Harriet Vickers
Super friendly, easy and efficient van hire, at a really good price. Got us out of a last minute pickle when ZipVan let us down!! Would definitely recommend.
Elinor Whittle
Really friendly customer service and a great price. The van was in good condition, good to drive and there was minimal faff in the hiring process. Would 100% recommend and use again!
Shane Stagg
Brilliant bunch of guys! Fast clean and reliable. Great value for money! Great service! Would highly recommend, they really do go the extra mile to satisfy the customers!
What you need to know about the
loyalty scheme
You can use your loyalty card at all our branches, New Cross, Croydon, and Eltham.
You need to show a fully stamped card in order to redeem your credit.
You can only earn one stamp per hire, even if you're hiring a van for longer than one day.
You can only earn a stamp if you bring your loyalty card with you. You can't receive a stamp for a previous hire.
There are no time restrictions – collect your stamps over days, months or years.
There must be a 24-hour period between the end of one hire and the start of the next hire in order to claim another stamp.
You can't redeem your credit on a Saturday.
The amount of credit you receive depends on the vans you've hired. It doesn't necessarily mean that your sixth hire is going to be free.
Pace Van Hire Ltd reserves the right to withdraw loyalty at any stage.

Contact
Pace Van Hire
Give us a call on 020 7277 9853 with any questions and we'll help you to hire a van that's right for you.
Or if you'd prefer to just get started, you can book online and we'll give you a call back to confirm.