As the name suggests, the extended long wheelbase van is perfect for transporting long lengths.
If you're looking to move scaffold poles or 4m length building supplies, this is the van you'll need.
Average internal rear

dimensions and payload
Height - 1.96m/6'5"
Width at the widest point - 1.75m/5'9"
Width between wheel arches - 1.36m/5'5"
Length - 4m/13.1"
Maximum payload - 950kg
Extended long wheelbase van

Pricing
Off Peak (Mon-Thurs) – £89.00
Peak (Fri-Sun) – £119.00
5-day deal – £399.00
7-day deal – £499.00
28 Day Deal - From £1,350
This information can vary between different van makes and models within the same category. If you'd like to know the exact dimensions and maximum payload for your specific van, please check with your rental agent.
Why choose an
extended long wheelbase van?
If you need to work with 4m length building supplies, the extended long wheelbase van is the van you'll want for the job. Hiring one of these vans will give you enough rear space to easily move objects like rolls of carpet or scaffold poles that wouldn't fit in smaller vans. But even though extended long wheelbase vans are designed with this purpose in mind, they're still a great choice if you're moving home. You'll be able to fit five or six large items of furniture in the back at the same time.
The extra length in these vans extends behind the rear wheel – they actually have a similar wheelbase and the same maximum payload as a standard long wheelbase van. This means that even though you get additional load space, you won't be able to carry additional weight in an extended long wheelbase van.
Interested in extended long wheelbase van hire in London or Croydon? Call 020 7277 9853 to arrange your booking.
Things to know when hiring

an extended long wheelbase van
All our extended long wheelbase vans run on diesel.
These vans have tie down points in the back for securing goods. If you need straps, these can be purchased when you come to collect your van.
You need to be aware of the height of your extended long wheelbase van when you're driving. Each van has a sticker in the window where you can find all the necessary information.
Each van receives a full service every 10,000 miles so that you don't need to worry about reliability.
Breakdown cover is included with every hire.
We can deliver your van to you if required. Ask about this service if you would like more information.
BREAKDOWN COVER
If your vehicle comes with breakdown cover and you request to use that service then you will be bound by their terms and conditions. You will also accept any charges that the RAC or other breakdown service may present to Pace Van Hire including charges for Road Traffic Incident, Driver induced fault, Driver error etc.
Rate 4.8 based on 450+ reviews on Google and Facebook.
Harriet Vickers
Super friendly, easy and efficient van hire, at a really good price. Got us out of a last minute pickle when ZipVan let us down!! Would definitely recommend.
Elinor Whittle
Really friendly customer service and a great price. The van was in good condition, good to drive and there was minimal faff in the hiring process. Would 100% recommend and use again!
Shane Stagg
Brilliant bunch of guys! Fast clean and reliable. Great value for money! Great service! Would highly recommend, they really do go the extra mile to satisfy the customers!
Extra-long wheelbase van
FAQs
What is the maximum payload on an extra-long wheelbase van?
The maximum payload for these vans is 950 kilograms. It's important to bear in mind that, although the wheelbase is extended to create longer dimensions, this does not mean that these vans can handle additional weight.
How long is an extra-long wheelbase van?
When you hire an extra-long wheelbase van you should bear in mind that they measure 4 metres or 13 feet and 1 inch in length.
Can I drive an extra-long wheelbase van?
To hire one of our extended long wheelbase vans, you just need to provide the following items during collection. You need a valid UK or EU driving license, proof of your current UK address, a licence check code, and a debit or credit card. A member of our team will be able to help you determine whether or not you have a suitable licence for this type of vehicle.
Do extra-long wheelbase vans have parking sensors?
This can differ between vehicles. If parking sensors are a must-have feature for you, be sure to double check while booking with us.
How heavy is an extra-long wheelbase van?
An extra-long wheelbase van weighs approximately 2300 kilograms.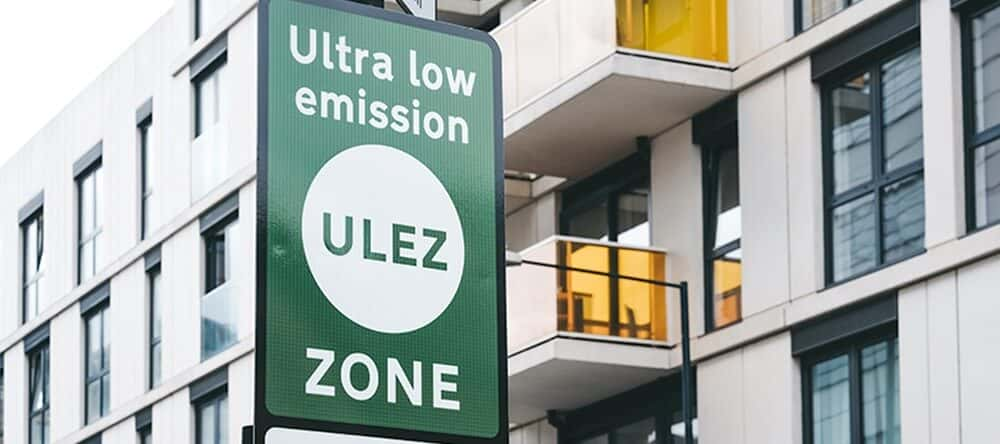 All our vans meet the Euro 6 standards, allowing you to travel within the Ultra Low Emission Zone (ULEZ) without paying a daily charge of £12.50. You'll automatically be compliant when you hire from us.
A valid UK or EU driving licence
Proof of current UK address

Contact
Pace Van Hire
Give us a call on 020 7277 9853 with any questions and we'll help you to hire a van that's right for you.
Or if you'd prefer to just get started, you can book online and we'll give you a call back to confirm.