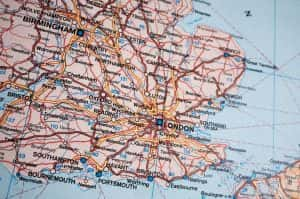 In March of this year, The Mayor of London, Sadiq Khan, announced his plans for the expansion of the Ultra-Low Emission Zone. The proposals for the expansion were announced just six months after the ULEZ was last increased to reach both the north and south circular roads, with the updated change intended to happen by the end of 2023.
Whilst a consultation will need to take place before any of the Mayor's plans are put into place, we are already seeing a number of concerns, questions and queries in regards to the matter. This month, we answer these questions, allowing you to feel confident on the facts, no matter the outcome.
What is the ULEZ?
Back in April 2019, Sadiq Khan introduced the Ultra-Low Emission Zone in a bid to reduce harmful air pollution across London. At this time, the zone covered the same areas as London's Congestion Charge zone, and it has since been expanded to reach the north and south circular roads.
The zone operates 7 days a week, 364 days a year (Christmas Day is excluded) and you will be expected to pay a charge within three days after you have entered the zone if your vehicle is not Euro 6 compliant. For vehicles 3.5 tonnes and under, this will be £12.50. For larger vehicles, this will be £100.
Why is the ULEZ being expanded further?
With the Ultra-Low Emission Zone having been expanded to reach the north and south circular roads in October 2021, it covered an area 18 times it original size, in result bringing cleaner air to nearly 4 million people. The original expansion was to ensure that London could meet its climate change goals. However, after an expert report was commissioned in January, Khan realised that journeys within London still required a decrease of 27% to reach these targets.
What areas will be covered by the ULEZ if the expansion goes ahead?
In a bid to beat the "triple challenge" of air pollution, climate change and congestion, Khan revealed plans that the ULEZ could expand to cover the entirety of Greater London, meaning all 33 internal boroughs would be affected. This includes Greenwich, Lewisham, Camden and Croydon – to mention just a few.
What will the suspected result of the ULEZ expansion be?
In Greater London, it is suspected that there will be a divide of opinion. Whilst many drivers and London-based occupants agree with the projected plans, there are also a broad range who would prefer to propose alternative strategies with a petition which could benefit those who live, work, and travel through of Greater London daily whilst also achieving a reduction of harmful air pollution across the city.
At Pace Rent A Van, we have a selection of Euro 6 compliant vehicles available for rental which would allow you to travel in and around London with no ULEZ charges.  For more information on our vehicles, or advice on the proposed ULEZ expansion, get in touch. Call us on 020 7277 9853 or email us at info@pacevanhire.com today.