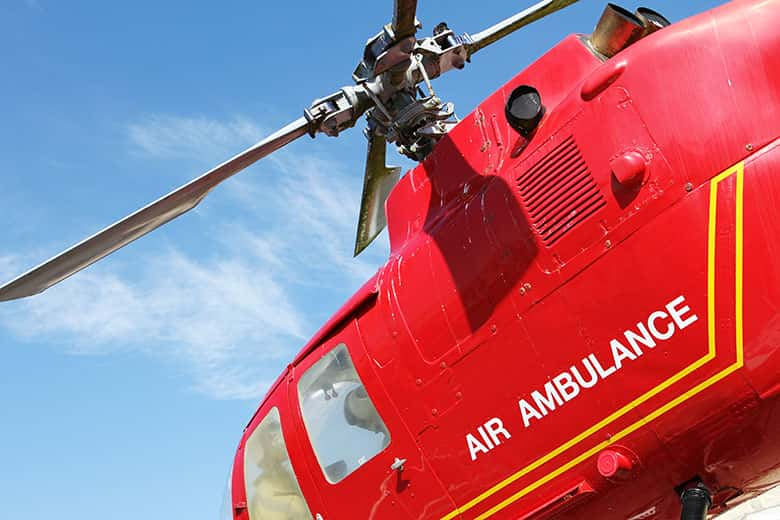 At Pace Van Hire, we're always keen to support those who go above and beyond to keep us all safe. We've previously talked about our support for the Blue Light Card Scheme and we're proud to be participating in another initiative by running a promotion during Air Ambulance Week.
What is Air Ambulance Week?
In the UK the 4th-10th September 2023 has been designated as Air Ambulance Week. During this period there will be plenty of events to draw attention to the work of the 21 air ambulance charities operating throughout the UK. Between them, these charities operate 37 air ambulance helicopters that provide essential frontline emergency services. Importantly, these charities receive no day-to-day government funding and are reliant on charitable donations instead.
Air ambulances: facts and figures
Many of us don't think about the vital work that the emergency services do for us. We're lucky not to have to think about these things until they're needed. However, dig a little bit into the topic and you'll quickly appreciate how difficult and impressive the work of these air ambulances is. Take a look at these facts and figures to gain some perspective:
21 air ambulance charities in the UK
37 air ambulance helicopters
100+ lifesaving missions each day
15 minutes taken on average to reach a patient
£3,962 average spend per mission
How can we help?
As a team, we've decided to do our bit by donating £2 from every single booking during Air Ambulance Week. Whether you hire from our New Cross, Croydon, or Eltham branch, you'll automatically be contributing to the funds that these lifesaving charities have to draw from. Just make a booking between 4th-10th September 2023 – it's that simple.