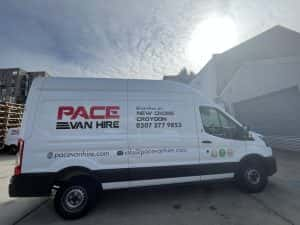 The Ultra Low Emission Zone (ULEZ) has been in effect in London since April 2019. The zone previously expanded in October 2021 to cover additional areas across London, from the North Circular to the South Circular roads. However, there are now plans for a further expansion to occur from August 2023, covering new locations outside of the City of London. Today, we answer your most commonly asked questions with the facts we know currently.
What is the purpose of the ULEZ zone?
The purpose of the ULEZ zone is to decrease the levels of nitrogen oxide (NOx) in London. This is found in emissions from vehicles that use the road and has been discovered to be significantly higher throughout London due to the number of vehicles used daily. In return, the reduction of these pollutants can improve the health and wellbeing of the city's inhabitants.
What areas will the ULEZ expansion cover in 2023?
The current plans for 2023's expansion show that all 33 boroughs of Greater London will become a part of the ULEZ zone, as well as additional locations that border the M25.
Will there be a price increase with the expansion of the ULEZ zone?
Whilst the ULEZ zone is expanding geographically, the fee will remain the same. It will cost £12.50 per day to enter the zone, in addition to the Congestion Charge.
Will the ULEZ expansion be stopped?
After the government agreed on the change to the ULEZ boundaries, there is no signal that it will be stopped or even delayed. After the expansion was announced, TfL opened a public survey which allowed locals in the affected and non-affected areas to voice any concerns. The survey closed after five months, and whilst 60% of residents were against the plans, it was declared that the expansion would go ahead.
Will everyone be affected?
The majority of diesel vehicles that were registered after 1st September 2015 may be exempt. Any petrol vehicles that were registered after 2005 may be exempt. All electric vehicles will be exempt. TfL's vehicle checker will provide details on your car. The ULEZ expansion policy involves several elements to ensure that disabled and low-income inhabitants, charities, and SMEs are not disproportionately affected. This includes the £110M paid scrappage scheme.
At Pace Van Hire, a wide selection of our vans are Euro 6 compliant. This means that they won't be required to pay the daily fee, so you can venture into the boundaries of the ULEZ zone without charges. To find out about the vans we have on offer, or for information on the ULEZ expansion and how we can help with the change, get in touch. Call us on 020 7277 9853 or email us at info@pacevanhireuk.com today.