No deposit,
no credit checks,
no hassle
– just convenient and affordable van hire.
Your choice of vans for hire

in Wallington
£0 DEPOSIT OPTIONS AVAILABLE
Croydon
Euro 6 (ULEZ Compliant) – £200 deposit
Euro 6 – £10 per day – no deposit
New Cross
Euro 6 (ULEZ Compliant) – £200 deposit
Euro 6 – £10 per day – no deposit
Eltham
Euro 6 (ULEZ Compliant) – £200 deposit
Euro 6 – £10 per day – no deposit
Rate 4.8 based on 450+ reviews on Google and Facebook.
Robert Ware
Fantastic service, can't recommend highly enough and far cheaper than the big names - van was brand new and great to drive, and the staff couldn't have been more helpful and friendly. Even helped me get my broken down car back on the road when I was stranded with my partner and baby in the rain outside the rental shop! My new go-to for all van rentals from now on.
Janaya Spiteri6
Having moved twice in 2 months, Ace Van in Croydon was definitely the company I should have started with. Not ever driving a van before I was quite nervous, but actually the standard Luton van I hired for the day at £99, with no deposit was SO THRILLING & EXCITING TO DRIVE for the first time and I ACED it! I would definitely personally use them again and recommend Ace Van in Croydon to anyone that asks me! I will be returning if I ever need a van, hopefully not to move again (for a while!)
Paul Martin
Managed to source me a van at short notice. With it being Easter week, coupled with lots of people moving wanting to beat the stamp duty deadline, a number of removal companies inflate their prices. Not so with Ace whose prices remain the same and the chaps in the Croydon branch are a pleasure to deal with. A thumbs up from me.
SELF DRIVE VAN HIRE

IN WALLINGTON
Whether you require a small van for transporting a few boxes, or the largest in our fleet for moving furniture or building supplies, our expert team will ensure you have just what need for the job.
Our three-generation family run company offer decades of experience to ensure our customers needing van hire in Wallington receive a seamless service. Our knowledge of moving means we know exactly what you need to ensure your van hire meets all your needs, at a competitive price to boot.
We can also collect your van at a time that suits you morning, noon or night with our 24/7 collection service. It couldn't be simpler.
Why choose us for

affordable van

hire in Wallington?
No Deposit Options
We will not require a deposit for hiring our vans, unless you require a ULE vehicle.
No credit checks
To ensure the process of hiring our van is quick and easy, no credit check will be required.
Fixed prices
We don't charge for peak times or add on any charges. The price is the price.
Loyalty scheme
Each of our customers will earn credit every time they hire from us. This credit can be used to make your future van hire even cheaper.
One-day weekend hire
We don't charge you days you don't need the van. We can offer single day hire on weekends.
Low insurance excess
We offer low excess costs to all of our van hire customers.
24/7 drop off
We make van hire convenient for you. You choose when to return the vehicle, no matter what time of the day.
Excellent availability
Our large fleet of vans means we can cater for customers even at short notice.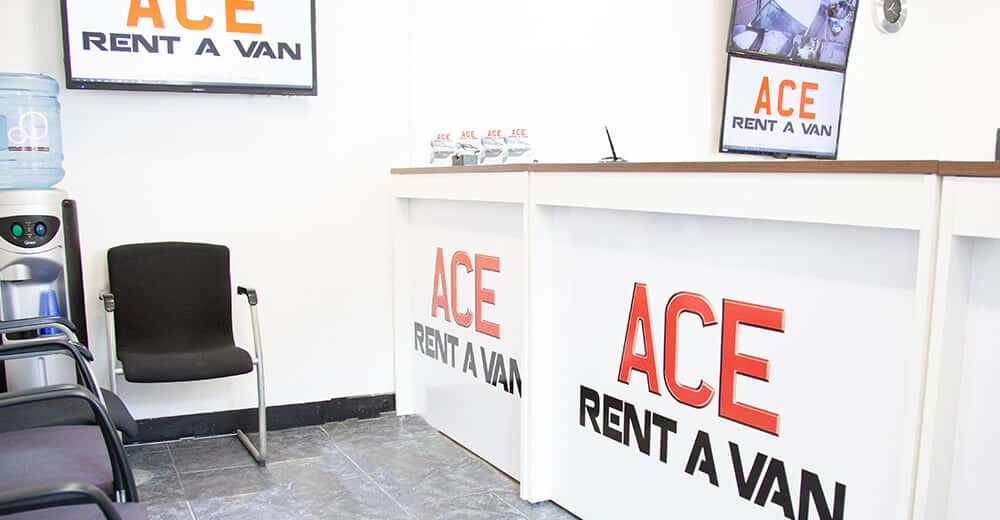 A
trusted

van hire
company in Wallington
Pace Van Hire have been established for a number of years and have a great reputation for proving an excellent van hire service to customers in Wallington for many years.
We have worked with customers moving home from Taylor Road to Rosewood Gardens, along with supporting business relocation such as the residence of Woodcote Road. Homeowners and businesses alike benefit from our expertise and experience to ensure they have the best vehicle to suit their needs, at highly competitive hire rates.
What do you need

in order to hire a van
from us in Wallington?
A valid UK or EU driving licence
It's obvious but it's still easy to forget. The licence needs to have been valid for at least two years and if you have an EU licence or a UK paper licence rather than a photocard you'll need to show additional photo ID.
Proof of current UK address
This doesn't have to match your licence, it just needs to be something official like a recent utility bill, bank statement, or a letter from HMRC. It can be physical or digital and it's best if it's from the last three months. If you are an EU licence holder, you'll need to be a UK resident.
A licence
check code
If you have a UK licence you'll need to generate a licence check code so that we can view your driving record. You can use the gov.uk site to do this using your National Insurance number, licence number, and the postcode on your licence.
A debit or
credit card
We don't accept cash so you'll need to have a card ready when we call you back to confirm your booking. That's the point where we'll be asking for payment so it's helpful to have your card details to hand.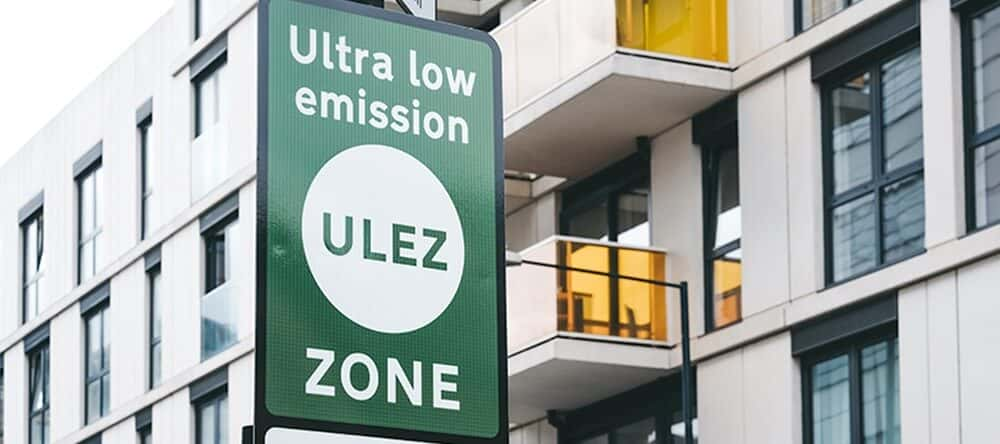 Hire one of our
low emission vans
If you're travelling through London's Ultra Low Emission Zone, our fleet of low emission vans are all exempt from the £12.50 daily charge. Not only does this save you money but it also makes your journeys better for the environment.
Van hire
for moving home in Wallington
If you're looking for van hire in Wallington, then look no further. Pace Van Hire has a vehicle for every eventuality. We offer a range of conventional panel vans in three different sizes, short, long, and extended long wheelbases for transporting furniture and heavy equipment. For smaller loads try our small and micro vans. Equipped with less storage space but compact and ideal for smaller loads. The largest vehicles in our fleet are our Luton vans. These are large vans with a lift at the rear doors that are ideal for moving house and other large payloads.
Van hire accessories

– protect your payload
Ratchet Straps
Our ratchet straps are an essential for securing large loads – up to 200kg – while in transport. These reliable 5m straps are a vital addition your move. Ratchet straps are available for purchase only.
Bubble Wrap
Moving large shipments can result in some wear and tear during transit. Keep your goods from harm with our rolls of bubble wrap. Each roll of bubble wrap is 750mm x 50m
Working Gloves
Keep your hands and fingers safe while moving heavy loads into your van. These gloves are tough and resilient to provide protection but flexible and light enough to not impede motion.
Premium Packing Blanket
Our premium packing blankets provide an extra layer of security for your items in transit. Specially cross-stitched for additional protection they are essential to keeping your goods safe. Our premium packing blankets measure 2m x 1.5m and are available for purchase only.
Packing Boxes
A necessity for all transportation jobs, our packing boxes allow you to securely store and transport your items. Strong, durable, and available in two different sizes these boxes are suitable for all of your needs. Our medium boxes measure 47cm x 31.5cm x 30cm in area and 44 litres in volume. Our large boxes measure 53cm x 53cm x 41cm in area and 115 litres in volume.
Sack Trolley
A two wheeled trolley that allows you to manoeuvre loads of up to 200kg to and from your rental van. This can speed up the moving process massively and can save you from injury or strain. Our sack trolleys are available for hire only.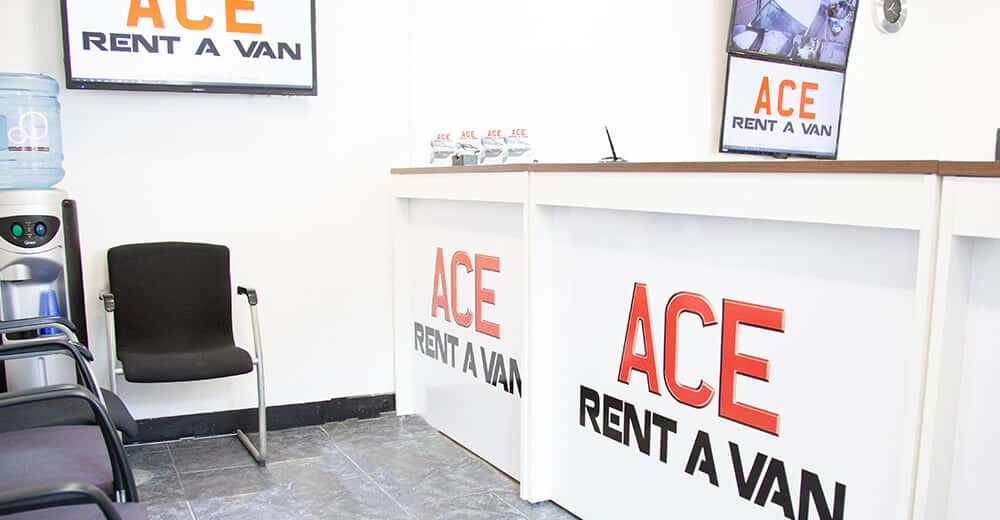 Pace Van Hire –
our history
We have been offering van hire in South London for years. In fact, our family business has been operating since the 1950s. In that time, we've changed a lot, including changing our name from Ace Rent a Van to Pace Van Hire. But one thing that won't change is our loyalty to our customers, our family values, and our commitment to providing excellent service. Now with our new branch in Croydon that opened in 2018 we can bring these excellent qualities to Wallington as well.
Where to
find us.
Below you will find directions to your nearest Pace Van Hire branch. You can find us at:
11 Epsom Road, Croydon, CR0 4NB
Our Croydon branch is just a 10 minute drive from Wallington. Head east on Queen's Road towards Manor Road and turn left on it. Then take Queenswood Avenue to Plough Lane before turning on to Croydon Road, and then Waddon Road, followed by a sharp right onto Epsom Road, and finally a left into Warrington Road. You can find us on the left.
Take the 407 bus from Croydon Road Wallington Green (Stop GP) towards Caterham. Alight at Courtney Road, and our Croydon branch is a 5 minute work via Epsom Road.

Contact Pace Van Hire
Call us on 020 3879 1008 with any questions and we'll help you hire a van that's right for you.
Or if you'd prefer to just get started, you can book online and we'll give you a call back to confirm.