No deposit,
no credit checks,
no hassle
– just convenient and affordable van hire.
Your choice of vans for hire

in Streatham
£0 DEPOSIT OPTIONS AVAILABLE
Croydon
Euro 6 (ULEZ Compliant) – £200 deposit
Euro 6 – £10 per day – no deposit
New Cross
Euro 6 (ULEZ Compliant) – £200 deposit
Euro 6 – £10 per day – no deposit
Eltham
Euro 6 (ULEZ Compliant) – £200 deposit
Euro 6 – £10 per day – no deposit
Rate 4.8 based on 450+ reviews on Google and Facebook.
Harriet Vickers
Super friendly, easy and efficient van hire, at a really good price. Got us out of a last minute pickle when ZipVan let us down!! Would definitely recommend.
Elinor Whittle
Really friendly customer service and a great price. The van was in good condition, good to drive and there was minimal faff in the hiring process. Would 100% recommend and use again!
Shane Stagg
Brilliant bunch of guys! Fast clean and reliable. Great value for money! Great service! Would highly recommend, they really do go the extra mile to satisfy the customers!
SELF DRIVE VAN HIRE

IN STREATHAM
Have you found yourself needing affordable van hire in Streatham? Well, don't fear because Pace Van Hire is here! With a wealth of experience in making sure our Streatham customers are happy with their vehicle hire, our company is bound to have something in store for you. Do you need to take some old 8×4 plasterboard to the reuse and recycle centre? One of our short wheelbase vans will do the job. Are you in need of a vehicle to get building supplies to your Streatham property? No problem, use a long wheelbase van!
You'll be happy to hear that our van hire is conducted without credit checks and as a bonus, we'll never ask you for a deposit! As if it couldn't get any better we have many benefits in place for you, such as collection every day of the week, one-day weekend hire and drop off available 24/7.
So, to get going with your van rental in Streatham, contact us today!
Why choose us for

affordable van

hire in Streatham?
No Deposit Options
Our priority is top-notch customer service, and we love to save you money. That's why we don't ask you for a deposit when you hire from us – there's no breaking the bank here.
No credit checks
Want to avoid long paperwork? We don't blame you, we feel the same! That's why we offer van hire in Streatham without credit checks, no delays for your journey.
Fixed prices
We value honesty here at Pace Van Hire, and because of this we make sure our prices are always consistent. No hidden peak or seasonal charges for you!
We want to thank you. To do this, our loyalty scheme gives you the opportunity to pay for your sixth hire with the credit you've collected. It may even work out to be free!
One-day weekend hire
If your project that you need your van for is a short one, we've developed one-day hire meaning you can rent your van for only half the weekend – no unnecessary hire!
Low insurance excess
We're sure you'll love to hear that we prioritise saving our customers money. That's why the rates for our insurance excess start as low as they can.
24/7 drop off
We don't want anything to hold you back, including our opening hours. That's why you can drop off your van with us whatever time it is – whenever you're done with it!
Excellent availability
With a wide range of vans in our fleet, your options are vast. Looking for ULEZ compliant vans? We have them! We may even have last-minute vans if you need them.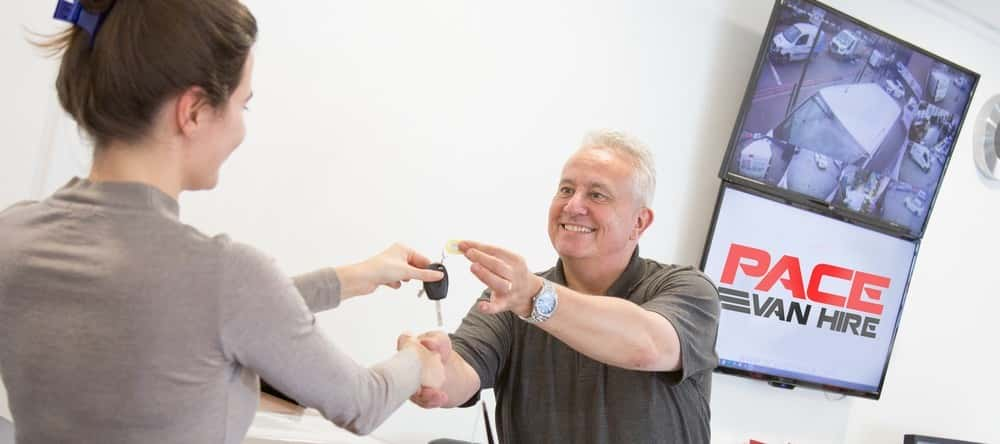 A
trusted

van hire
company in Streatham
Our company loves providing customers in Streatham with van hire that they rave about. We frequently rent out our extended long wheelbase vans to homeowners that need building materials for renovations on roads such as Ellison Road and Briggs Close. We also recently supplied a Luton van to a family moving into a house on Westwell Road.
What do you need

in order to hire a van
from us in Streatham?
A valid UK or EU driving licence
It's obvious but it's still easy to forget. The licence needs to have been valid for at least two years and if you have an EU licence or a UK paper licence rather than a photocard you'll need to show additional photo ID.
Proof of current UK address
This doesn't have to match your licence, it just needs to be something official like a recent utility bill, bank statement, or a letter from HMRC. It can be physical or digital and it's best if it's from the last three months. If you are an EU licence holder, you'll need to be a UK resident.
A licence
check code
If you have a UK licence you'll need to generate a licence check code so that we can view your driving record. You can use the gov.uk site to do this using your National Insurance number, licence number, and the postcode on your licence.
A debit or
credit card
We don't accept cash so you'll need to have a card ready when we call you back to confirm your booking. That's the point where we'll be asking for payment so it's helpful to have your card details to hand.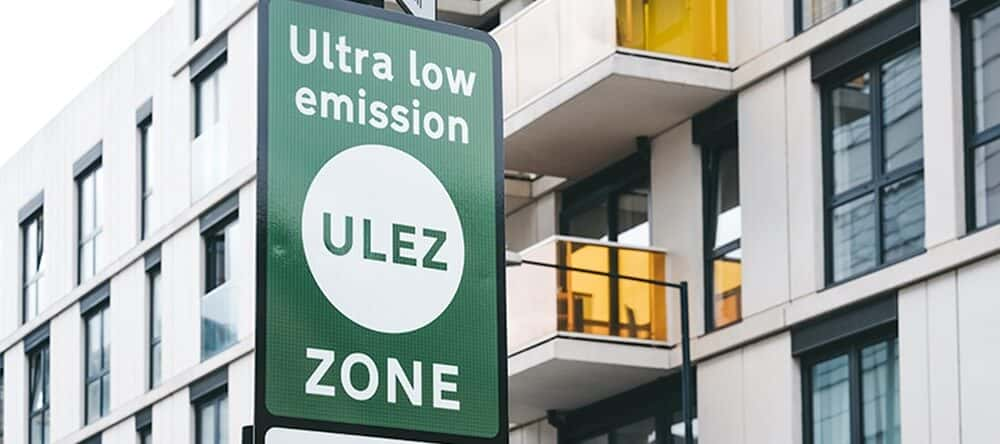 Hire one of our
low emission vans
If you're travelling through London's Ultra Low Emission Zone, our fleet of low emission vans are all exempt from the £12.50 daily charge. Not only does this save you money but it also makes your journeys better for the environment.
How to
find us.
Reach our Croydon branch: 11 Epsom Road, Croydon, CR0 4NB.
You can drive to us in 24 minutes. Head south on Streatham High Road and continue to follow the A23. At Thornton Heath Pond Roundabout, take the 4th exit, followed by the 3rd exit at Lombard Roundabout. Turn left onto Stafford Rd/A232 and follow this road as it becomes Epsom Road. You'll then find us on the left-hand side.
Travelling to us on the train will take around 35 minutes. Simply walk to Streatham Common Station and take. a Southern train to Waddon Station.
Take the 109 from St Leonard's Church to Thornton Heath Pond. You can then transfer onto the 289 to reach Waddon Station. The journey should take you 49 mins.
Reach our New Cross branch: 2-4 Pomeroy Street, New Cross, London, SE14 5BG.
Your drive will take 29 minutes. Take the A23, South Circular Road, A215, and A2214 to reach us on Pomeroy Street.
You should allow 25 minutes for the journey. Take a Southern train from Streatham to Queens Road Peckham. This is a 9-minute walk from our branch.
It will take roughly an hour to reach us on the bus. Take the 159 from Becmead Avenue to Lambeth North. Transfer at this stop onto the 53 and continue until you reach Old Kent Road/Ilderton Road.

Contact Pace Van Hire
Call us on 020 3879 1008 or 020 7635 7530 with any questions and we'll help you hire a van that's right for you.
Or if you'd prefer to just get started, you can book online and we'll give you a call back to confirm.