No deposit,
no credit checks,
no hassle
– just convenient and affordable van hire.
Your choice of vans for hire

in Plumstead
£0 DEPOSIT OPTIONS AVAILABLE
Croydon
Euro 5 – No deposit standard
Euro 6 (ULEZ Compliant) – £200 deposit
Euro 6 (ULEZ Compliant) – £10 per day – no deposit
New Cross
Euro 6 (ULEZ Compliant) – £200 deposit
Euro 6 – £10 per day – no deposit
Eltham
Euro 6 (ULEZ Compliant) – £200 deposit
Euro 6 – £10 per day – no deposit
Rate 4.8 based on 450+ reviews on Google and Facebook.
Harriet Vickers
Super friendly, easy and efficient van hire, at a really good price. Got us out of a last minute pickle when ZipVan let us down!! Would definitely recommend.
Elinor Whittle
Really friendly customer service and a great price. The van was in good condition, good to drive and there was minimal faff in the hiring process. Would 100% recommend and use again!
Shane Stagg
Brilliant bunch of guys! Fast clean and reliable. Great value for money! Great service! Would highly recommend, they really do go the extra mile to satisfy the customers!
SELF DRIVE VAN HIRE

IN PLUMSTEAD
Here at Pace Van Hire, we have a wide selection of vans to choose from, perfect for any occasion. Whether you're moving house or just need that little bit of extra space, we've got the perfect van for you. To make life even easier, we offer excellent customer service and competitive rates. We know that when it comes to van hire you need reliability and affordability which is why our vans are always serviced and maintained to the highest standard.
24/7 drop off
One-day weekend hire
Collection every day of the week
We know that hiring a van can be a hassle. That's why we make it easy for you by not performing credit checks and offering no–deposit hires. We want to get you on the road as quickly and easily as possible. Our vans are perfect for any occasion, whether you need to transport furniture or take a trip down to the coast. With our wide variety of vans available, we have the perfect one for your needs. Be sure to reserve your van today.
Why choose us for

affordable van

hire in Plumstead?
Fixed prices
No hidden fees, no extra costs. We keep our prices fair and consistent so that you always know what you're paying and that you're getting a good deal. Our family has been delivering excellent value for money across three generations, and we plan on continuing this tradition for years to come.
Excellent availability
We always have a massive fleet of vehicles available. No matter your needs, we'll be able to accommodate you. We also offer same-day reservations and last minute requests, so you can always get the vehicle you need when you need it.
24/7 drop off
With 24/7 drop off, you can return your rented vehicle at any time of day or night, seven days a week. We know that your time is valuable, so we want to make sure returning your rental is as easy as possible.
One-day weekend hire
At Pace Van Hire, we have a fantastic fleet of vehicles that are available for hire on a one-day basis, even at the weekends. We're happy to accommodate any of your needs and work with your schedule, so please don't hesitate to get in touch with us today.
No credit checks
No credit checks. That's right! We don't believe in making things harder than they need to be. Just come on down to our branch and we'll get you behind the wheel of one of our vans with no unnecessary checks or hassle.
No Deposit Options
At Pace Van Hire, we don't require a deposit from our customers. You can simply pay for the rental when you pick up the van. This makes it easier and more affordable for customers in Plumstead to get the van they need.
Low insurance excess
Low insurance excess from Pace Van Hire means that you can drive with confidence, knowing that you're fully covered in the event of an accident or theft. You can rest assured that you're getting great value for money with our vehicles.
Loyalty scheme
With our loyalty scheme, you can build up credit towards your next rental. This way, you can rent a van from us entirely on us! We have years of experience in the industry and we're confident that we can offer you the best possible deal on van hire.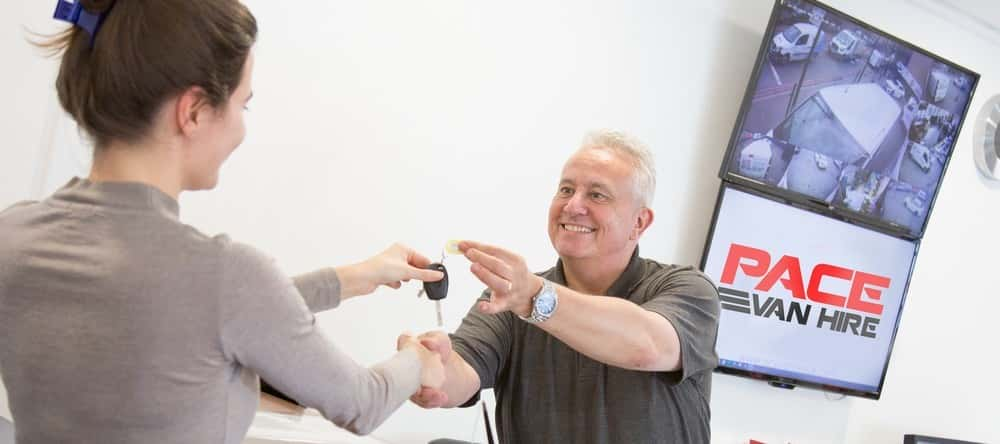 A
trusted

van hire
company in Plumstead
From Winn's Common to Brewery Road and beyond, Pace Van Hire offers top quality vehicles at reasonable rates to residents and businesses all over Plumstead. Our customers are consistently impressed with our streamlined service that always puts their needs first. This customer-oriented approach has made us the team to choose for van hire in Plumstead for the three generations that we have been operating. Our customers trust us to always rent them a well-maintained vehicle and can rely on our service to work to their schedule and needs.
What do you need

 to hire a van from us
in Plumstead?
A valid UK or EU driving licence
Driving our vehicles requires a valid UK driver's licence with two years of experience. Those using an EU or paper version must provide additional photographic proof, such as a passport for identification purposes.
Proof of current UK address
To ensure that you can rent a van from us if your licence is held with an EU country, we need to verify your UK residency. To do this please show official documentation such as utility bills, bank statements, or letters from governmental branches like HMRC issued within the last three months.
A licence
check code
To rent a van quickly and securely from us, UK drivers need to generate a licence check code on the government website using a licence number, postcode, and National Insurance. It's a simple process but ensures that we have up to date information on your driving record.
A debit or
credit card
Our team will be in touch to finalize and secure your booking. To make payment easy, please have your card details ready when you receive our call and remember we do not accept cash payments.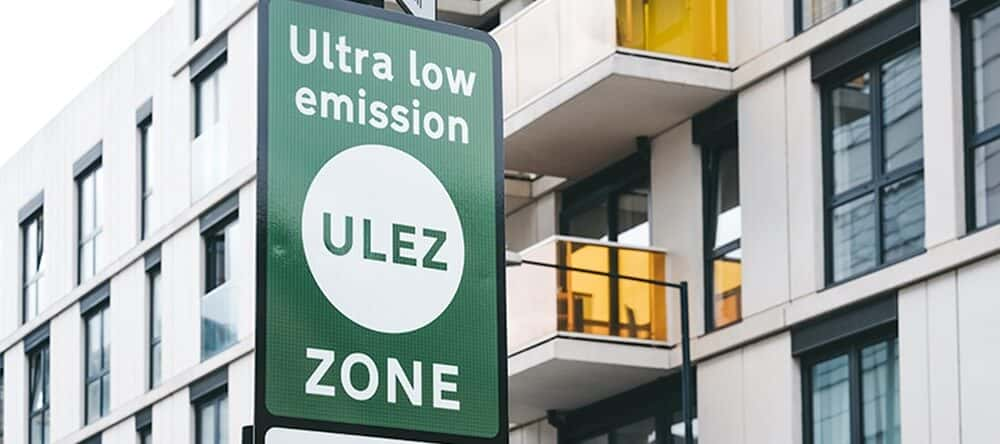 Do you need one
of our low emission vans?
Do you need to transport goods through London's Ultra Low Emissions Zone? Our low emission vans are compliant with the ULEZ and offer a better environmental option for your journey. Our vans are available at the same rates as our regular vans but require a deposit and have a higher insurance excess. Rent one of our low emission vans today!
Van hire
for moving home in Plumstead
Moving home is a big task, but it's definitely not one you have to do on your own. Here at Pace Van Hire, we have a wide range of vans to choose from so that you can find the perfect one for your needs. Whether you just need to move a few bags or boxes, or if you need to transport larger items, we have the right van for you. We want to help make your moving experience as smooth and stress-free as possible. With our van hire service, you can take care of all your transportation needs in one go. So why not give us a call today and see how we can help?
Van hire accessories

– protect your payload
Protect your payload with our van hire accessories. We know that hiring a van can be an important task. That's why we want to make sure you have everything you need to protect your cargo while it's in transit. Our selection of packing boxes, blankets and bubble wrap will keep your belongings safe, while our ratchet straps and sack trolleys will make transporting them a breeze. Make your next van hire experience even better with our selection of accessories. From packing boxes to ratchet straps, we have everything you need to keep your belongings safe and secure during transport.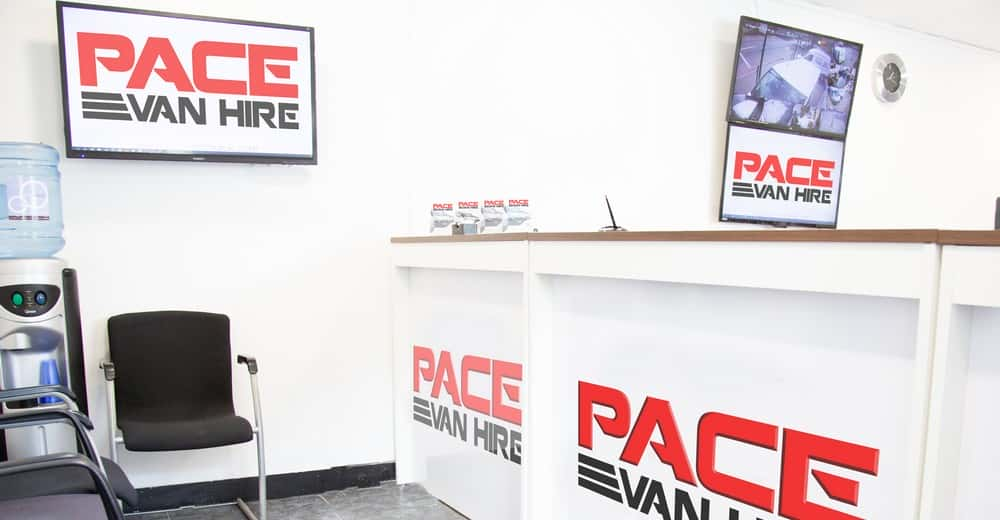 Pace Van Hire –
Our history
Pace Van Hire has been a family business since the 1950s, when we began our journey in automotive sales. Our dedication to providing an affordable service for van hire never wavered as we transformed and evolved. What has never changed is our strong sense of family spirit amongst staff. ensuring that customers can always find support with their vans needs while enjoying a positive atmosphere along the way. We remain dedicated to making life easier through quality customer service and affordability solutions – come see us today!
How to
find us.
Below you will find directions to your nearest Pace Van Hire branch. You can find us at: 729 Sidcup Road, New Eltham, London, SE9 3AQ.
From Plumstead train station, follow Plumstead Road west through Woolwich and take the first exit at the roundabout to join the South Circular Road. Keep following the signs to follow the South Circular or A205. When you reach Eltham, you will encounter a large roundabout. Take the third exit but be sure to take a left immediately upon exiting the roundabout, this will keep you on the South Circular rather than going down Rochester Way. Follow the road south-west going across the A2 and take the third exit at the Yorkshire Grey roundabout. Take a left at Clifton's Roundabout to join the A20. Follow this road for just under 2 miles and you will see Pace Van Hire's Eltham location on the left.
Catch a train to Dartford from Plumstead train station. Thameslink services to Rainham go this way but any train will do At Dartford change and get a train towards Charing Cross. Get off at New Eltham, head down the road for ten minutes and you will be at our Eltham branch.
From Plumstead station catch the 122 bus towards Crystal Palace. Get off at the Well Hall Road / Shooters Hill Road near Eltham Common. From there you can take the 161 towards Chislehurst and get off at Mottingham Station. From here you are just a short walk from Pace Van Hire.

Contact
Pace Van Hire
For the perfect van hire solution in Plumstead, simply get in touch with us! We'll help you find a vehicle to suit your needs – and it's easy too. Give our friendly team a call on 020 7277 9853 or drop us an email at eltham@pacevanhire.com for all enquiries; alternatively, book online for hassle-free leasing today!