No deposit,
no credit checks,
no hassle
– just convenient and affordable van hire.
Your choice of vans for hire

in Maidstone
£0 DEPOSIT OPTIONS AVAILABLE
Croydon
Euro 6 (ULEZ Compliant) – £200 deposit
Euro 6 – £10 per day – no deposit
New Cross
Euro 6 (ULEZ Compliant) – £200 deposit
Euro 6 – £10 per day – no deposit
Eltham
Euro 6 (ULEZ Compliant) – £200 deposit
Euro 6 – £10 per day – no deposit
Rate 4.8 based on 450+ reviews on Google and Facebook.
Harriet Vickers
Super friendly, easy and efficient van hire, at a really good price. Got us out of a last minute pickle when ZipVan let us down!! Would definitely recommend.
Elinor Whittle
Really friendly customer service and a great price. The van was in good condition, good to drive and there was minimal faff in the hiring process. Would 100% recommend and use again!
Shane Stagg
Brilliant bunch of guys! Fast clean and reliable. Great value for money! Great service! Would highly recommend, they really do go the extra mile to satisfy the customers!
SELF DRIVE VAN HIRE

IN MAIDSTONE
Looking for a van hire company that can cater to all your needs? Look no further than Pace Van Hire. We have a wide range of vans to choose from, so you can find the perfect one for your needs. Our team is professional, knowledgeable, and always happy to answer any questions you have. With Pace Van Hire, you can get on the road quickly and easily. We take care of everything, from booking to insurance, so you can focus on getting where you need to go.
24/7 drop off
One-day weekend hire
Collection every day of the week
We offer excellent customer service and competitive rates, so you can get on the road without breaking the bank. Whether you need a large van for moving house or a small van for running errands, we have just what you need here at Pace Van Hire. We pride ourselves on our high-quality vans and our commitment to customer satisfaction, so you know you're in good hands when you choose us.
Why choose us for

affordable van

hire in Maidstone?
Fixed prices
You'll always know what the total cost is before we charge anything for your van, and we never add any extra costs or hidden fees. We believe in delivering excellent value for money to make sure you're getting the best deal possible.
Excellent availability
Pace Van Hire has an enormous fleet of vans that range from nippy micro vans to Luton vans, so we can always fill your request. We work to your schedule and take great care to ensure we meet your needs, even accommodating last minute bookings.
24/7 drop off
We know that returning a rented vehicle can be a hassle. That's why we offer 24/7 drop off so you can return it whenever it's convenient for you. No rushing back for five o'clock or cutting your work short. We want your van hire experience to be simple and hassle-free.
One-day weekend hire
Pace Van Hire offers one-day weekend hires so that you can get the vehicle you need without having to pay for more than you need. We are more flexible than other van hire companies, letting you borrow you van for the amount of time that is convenient for you.
No credit checks
Skip the hassle and rent from us. We don't do credit checks, so you can get behind the wheel of one of our vans without having to wait. We have a wide variety of vans available so you can find the perfect one for your needs.
No Deposit Options
At Pace Van Hire, we don't require a deposit from our customers. You only pay for the rental itself, meaning that you get excellent value for money without having to worry about upfront costs.
Low insurance excess
Low excess insurance from Pace Van Hire means that you can drive with confidence, knowing that you're covered in case of any accidents or damage. Our costs start at just £500, so you know you're getting great value for money.
Loyalty scheme
Our loyalty scheme offers something back in return for your business. You build up credit on your first five rentals with us, which you can put towards your sixth, meaning your van hire could be entirely on us!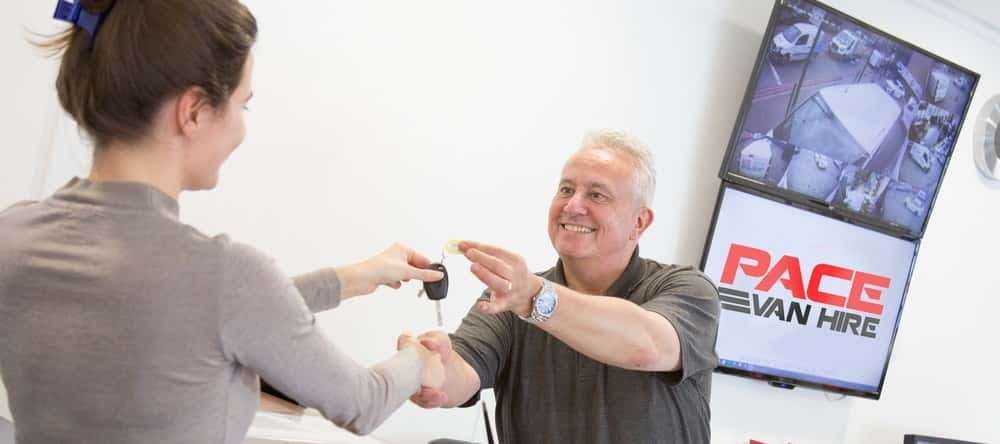 A
trusted

van hire
company in Maidstone
Pace Van Hire has developed a reputation as the go-to van hire company in Maidstone thanks to the quality of our vehicles and the strength of our customer service. From the length of Royal Engineers Road and Fairmeadow to the leafy suburban roads near Mote Park, we serve all of Maidstone getting them moving in their ideal rental vans. With a huge fleet or regularly serviced vehicles and a streamlined service that puts your needs first, its easy to see why we're so popular in Maidstone. If you're looking for van hire in Maidstone, be sure to get in touch with Pace Van Hire today.
What do you need

 to hire a van from us
in Maidstone?
A valid UK or EU driving licence
To qualify as a driver, it is necessary to have held a valid UK driving licence for at least two years. If an EU or paper-based British licence has been issued, additional photo identification such as a passport must be presented in addition.
Proof of current UK address
To make sure you can rent a van from us, show that you are a resident of the UK with an official document dated within the last three months. Utility bills, bank statements, or letters issued by governmental branches are all acceptable. Remember: if your driving licence is EU-issued, it's essential for you also provide proof of residence in the UK!
A licence
check code
Enjoy the convenience of renting a van from us with ease, just generate your driving licence check code on the government website. All you need is your postcode, National Insurance number and licence details to get started quickly and securely.
A debit or
credit card
To make sure you're all set for your booking, our team will give you a call to confirm and take payment. We accept cards only, so please have the details ready when we reach out.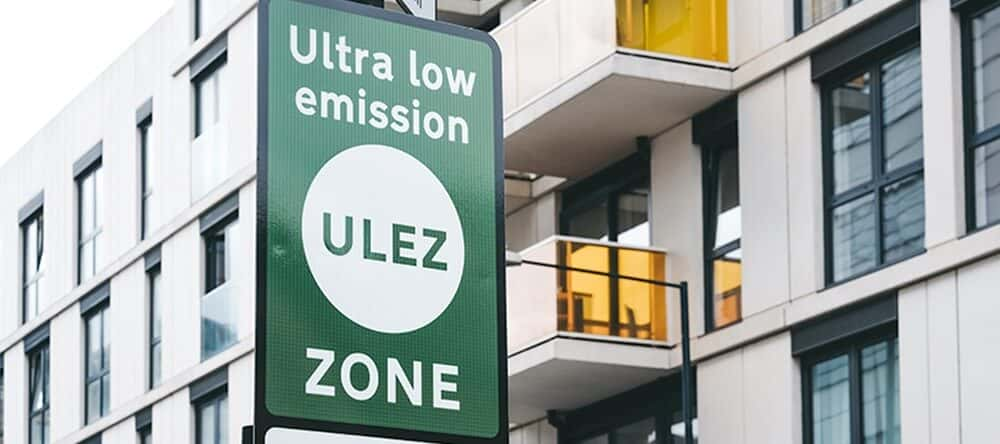 Do you need one
of our low emission vans?
If you're travelling in London, make sure to rent one of our low emission vans! Not only are they better for the environment, but they're exempt from the £12.50 daily charge in the Ultra-Low Emissions Zone. We rent them out at the exact same rates as our regular vans, the only difference is the requirement for a deposit and a higher insurance excess.
Van hire
for moving home in Maidstone
Are you moving house and need to hire a van? Here at Pace Van Hire, we have a wide range of vans to choose from. Whether you only need to move a few bags or boxes, or you need to move a large item, we have the ideal van for the job. We know that moving house can be stressful, so take some of the pressure off by hiring one of our vans. We have a range of sizes available, so you can find the perfect van for your needs.
Van hire accessories

– protect your payload
Protect your payload with our van hire accessories. We have a range of products to make sure your cargo is safe when travelling. Our packing boxes, strong packing blankets and bubble wrap will keep your items secure, while ratchet straps and sack trolleys make transporting them easy. Make sure your items are protected during transport with our high-quality van hire accessories. You can rely on us to keep your belongings safe and sound while you're on the move.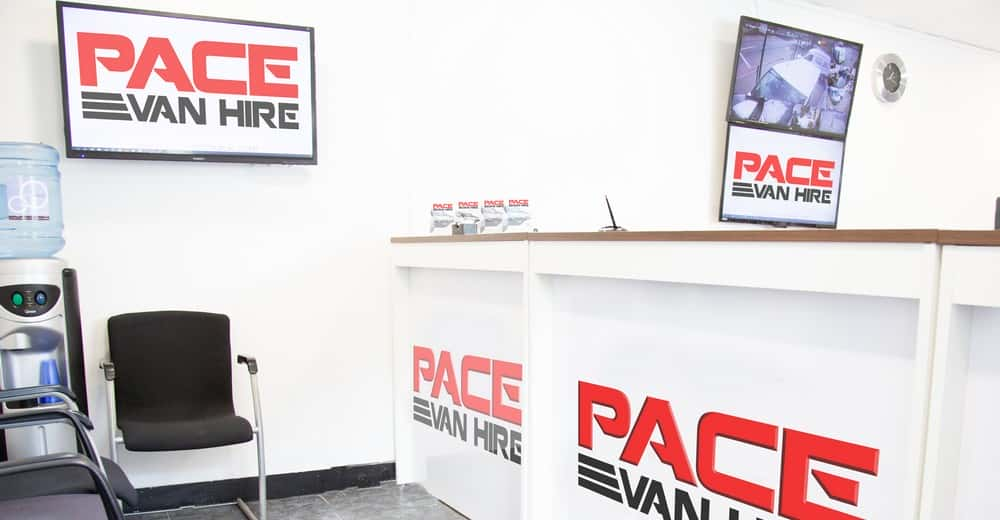 Pace Van Hire –
Our history
Since the 1950s, Pace Van Hire has been a family-run business best known for providing affordable and high-quality van hire services in Maidstone. Even though our name may have changed throughout generations, honouring tradition remains at the core of what we do. This is demonstrated by our commitment to creating an amiable atmosphere among staff members as well as making life easier through dependable customer service.
How to
find us.
Below you will find directions to your nearest Pace Van Hire branch. You can find us at: 729 Sidcup Road, New Eltham, London, SE9 3AQ.
From the centre of Maidstone, head north on the A229 and join the M20 westbound. Keep following it straight over ahead at the junction with the M25 where it becomes the A20. Continue following this road until you see Pace Van Hire on the right-hand side. As this is a dual carriageway you will need to find a way to join the other lane to reach our site. Keeping following the A20 and turn left down Leysdown Road. Take a right onto Mottingham Road, and then the first right from there onto Court Road. Follow Court Road until you arrive at the A20 again where you can join the eastbound lane.
From Maidstone East train station, take a train towards London Charing Cross. Get off at London Bridge and catch a train towards Gillingham via Sidcup for four stops to New Eltham. From here it is just a short walk down the road to our Eltham location.

Contact
Pace Van Hire
For van hire in Maidstone, contact the team at Pace Van Hire. We can work with you to find just what you need — simply call us on 020 7167 2210 and one of our representatives will be happy to discuss your requirements. Alternatively send an email to eltham@pacevanhire.com for a prompt response from our staff!