No deposit,
no credit checks,
no hassle
– just convenient and affordable van hire.
Your choice of vans for hire

in Fawkham
£0 DEPOSIT OPTIONS AVAILABLE
Croydon
Euro 6 (ULEZ Compliant) – £200 deposit
Euro 6 – £10 per day – no deposit
New Cross
Euro 6 (ULEZ Compliant) – £200 deposit
Euro 6 – £10 per day – no deposit
Eltham
Euro 6 (ULEZ Compliant) – £200 deposit
Euro 6 – £10 per day – no deposit
Rate 4.8 based on 450+ reviews on Google and Facebook.
Harriet Vickers
Super friendly, easy and efficient van hire, at a really good price. Got us out of a last minute pickle when ZipVan let us down!! Would definitely recommend.
Elinor Whittle
Really friendly customer service and a great price. The van was in good condition, good to drive and there was minimal faff in the hiring process. Would 100% recommend and use again!
Shane Stagg
Brilliant bunch of guys! Fast clean and reliable. Great value for money! Great service! Would highly recommend, they really do go the extra mile to satisfy the customers!
SELF DRIVE VAN HIRE

IN FAWKHAM
Van hire in Fawkham is now easier than ever! Here at Pace Van Hire, we pride ourselves on offering excellent customer service as well as a wide range of vans to choose from. We have something for everyone, whether you're moving house, need a vehicle for a work job, or are taking unwanted items to the tip. We know that getting your hands on the perfect van can be difficult, which is why we offer a variety of different van hire options to make life easier for you. You can choose the length of time you need the van for, and we even have weekend rates available. So what are you waiting for? Get started today! We offer:
24/7 drop off
One-day weekend hire
Collection every day of the week
We have the perfect vehicle for your needs. All of our vans are easy to drive so you can travel as much as you want. And there's no deposit required – so it's easy on your wallet, too. Our vans are comfortable and spacious, so you can travel in style. Whether you're going on a family vacation or taking a business trip, we have the perfect van for your needs. Book your van hire online today!
Why choose us for

affordable van

hire in Fawkham?
Fixed prices
Fixed prices means no surprises. You'll always know what you're paying and can be confident that you're getting excellent value for your money. We've been delivering great value for three generations now, and we plan on continuing this tradition well into the future.
Excellent availability
Pace Van Hire offers excellent availability. We have a massive fleet of vans that are available for hire on short notice, so you can always get the vehicle you need when you need it. We have you covered if something suddenly comes up.
24/7 drop off
With 24/7 drop off at Pace Van Hire, you can take care of your errands whenever it's most convenient for you. We know that your time is valuable, so we make sure our service is as easy and convenient as possible.
One-day weekend hire
One-day weekend hire is the perfect solution for your needs. We have a fantastic fleet of vehicles that can accommodate any of your needs. Plus, our one-day rentals are more affordable than renting for an entire weekend when this isn't needed.
No credit checks
No credit checks means that even if you have poor credit, you can still get behind the wheel of one of our vans. We believe that everyone deserves a chance to get out on the open road, and we're here to help make that happen.
No Deposit Options
At Pace Van Hire, we don't require any deposits from our customers. You only pay for the rental van when you pick it up, so there are no surprises. We're serious about keeping van hire accessible for everyone in Fawkham.
Low insurance excess
With Pace Van Hire, you can avoid unnecessary expenses. Our low excess starting at £500 means that you can drive with confidence and enjoy your van hire without worrying about the cost of accidents or damages.
Loyalty scheme
With our loyalty scheme, you can earn credit from your rental as a thanks for choosing us. After five rentals you can put your credit towards your sixth rental, meaning you could get a van for free!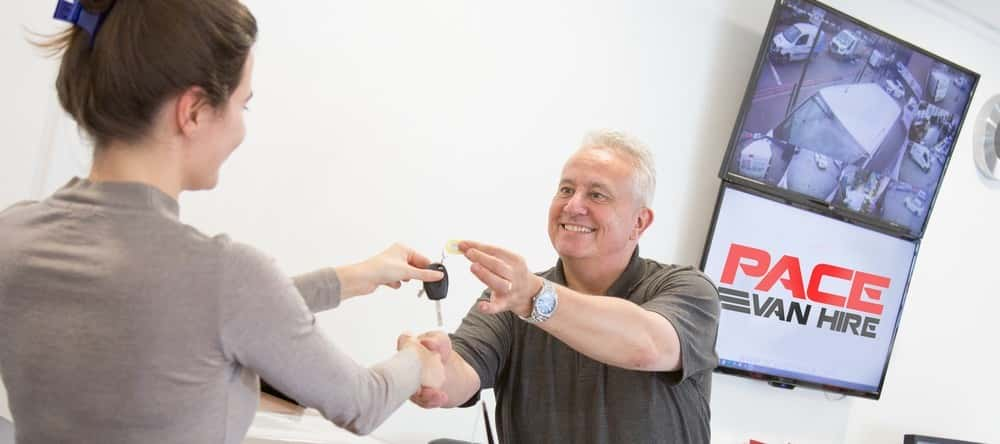 A
trusted

van hire
company in Fawkham
If you're based in Fawkham and you need to hire a van from a trusted company, choose Pace Van Hire. Fawkham residents can easily drive to our Eltham branch to collect their van, making us a convenient option. Our fleet contains van of all sizes, able to transport a range of different payloads. This mean that we can provide a suitable rental van to assist with everything from home moves to taking unwanted items to the recycling centre. Whether you're an experienced commercial van driver or it's your first time driving a van, we'll make sure that your requirements are met and you're paired with the right van for the job.
What do you need

 to hire a van from us
in Fawkham?
A valid UK or EU driving licence
In order to take advantage of Pace Van Hire's services, you must present a valid UK driving licence that has been active for at least two years. If an EU or paper license is available instead of the photocard version, additional photo identification such as a passport will be necessary.
Proof of current UK address
A UK residency is needed to rent one of our vans, so make sure you can provide evidence – whether it's a recent utility bill, bank statement, or letter from HMRC. We'll accept physical and digital documents issued within the last three months as proof of address.
A licence
check code
We require a check of your driving record if you possess a UK licence before renting one of our vans. To quickly and easily provide us with the information we need, generate an official code using the .gov website. All that is required for this are three key details: your licence number, postcode, and National Insurance number.
A debit or
credit card
Upon confirmation of your booking, our team will be in contact to securely take payment. Be sure to keep your card details to hand so that this runs as smoothly as possible. We are unable to accept cash payments.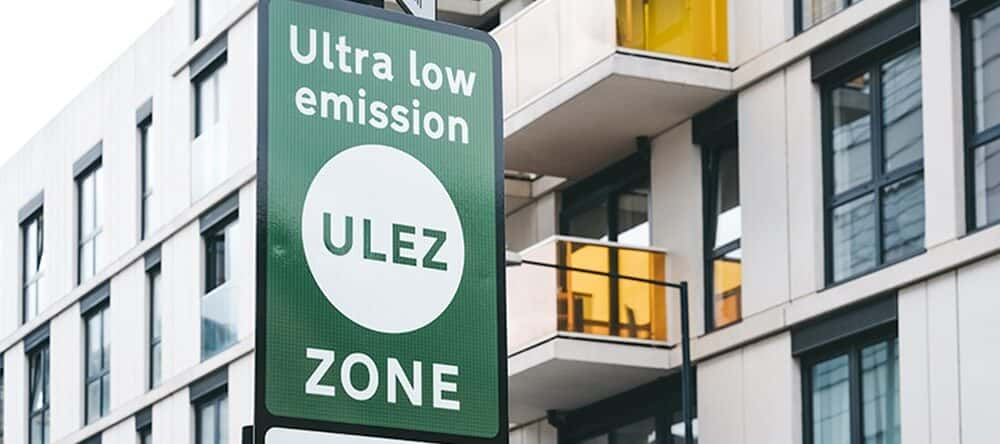 Hire one of our
low emission vans
If you're travelling through London's Ultra Low Emission Zone, our fleet of low emission vans are all exempt from the £12.50 daily charge. Not only does this save you money but it also makes your journeys better for the environment.
Van hire
for moving home in Fawkham
Moving home soon and need a van to help? Here at Pace Van Hire, we have got you covered with our range of vans in different sizes. Whether you only need to move a few bags or boxes, or if you need to move larger items, we have the perfect van for you. Our vans are clean and reliable, so you can rest assured that your belongings will be transported safely and securely. We also offer competitive rates, so hiring a van doesn't have to break the bank. Book your van hire today!
Van hire accessories

– protect your payload
Protect your payload with our van hire accessories! We want to make sure that everything you transport in your van is safe and sound. That's why we have a range of high-quality accessories for hire, including packing boxes, packing blankets, bubble wrap, ratchet straps, and sack trolleys. Our accessories are reliable and durable, so you can rest assured that your belongings will be well taken care of. Plus, they are all easy to use, making the process of loading and unloading your van a breeze.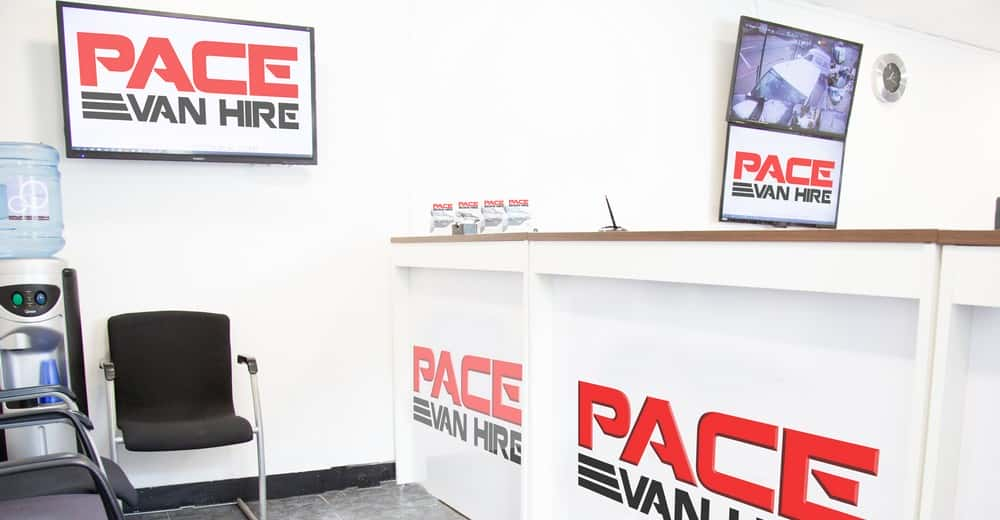 Pace Van Hire –
Our history
Since our inception in the 1950s, Pace Van Hire has been a family-run business dedicated to providing affordable van hire solutions. You may have known us as Ace Rent A Van, but despite the new name we maintain the same values. Through decades of experience, we have become experts in this field and remain passionate about providing an exceptional customer journey for all who seek out safe and reliable transportation from us. We take pride in having cultivated a warm atmosphere created by both staff members and past generations. We celebrate quality service, embodying lasting values as we strive towards making life easier when you need to rent one of our vans near Fawkham.
How to
find us.
You'll find your nearest Pace Van Hire branch in Eltham at 729 Sidcup Road, New Eltham, London, SE9 3AQ. Discover how to reach us easily using your preferred travel method.
Driving to our Eltham branch from Fawkham will take approximately 25 minutes. There is a direct route to us along the A20, allowing you to travel along this road for roughly 13 miles. Once you've reached the point where the road becomes Sidcup Road you will need to leave the A20 and rejoin from the other direction to reach us. To do this, take a left down Leysdown Road followed by the next three right turns.
Our closest train station is New Eltham, but unfortunately there is no direct access here from Fawkham. However, if you're able to leave from Rochester you'll be able to reach us in roughly 45 minutes by travelling via Dartford.

Contact
Pace Van Hire
Looking for reliable van hire in Fawkham? Look no further! We're here to help you find the perfect vehicle. Give us a call on 020 7167 2210, email eltham@pacevanhire.com, or book online and we'll make the arrangements you need.