No deposit,
no credit checks,
no hassle
– just convenient and affordable van hire.
Your choice of vans for hire

in Charlton
Pace Van Hire are the premier firm for van hire in Charlton. No matter your needs, we've got a vehicle for you. Whether you just need a small van as an extra set of wheels to get the job done or a heavy-duty Luton van, we've got you covered. We've streamlined the process to make the booking process as easy as possible for you, to get you out on the road. Whether your work takes you to Floyd Road or beyond, choose Pace Van Hire for your vehicle needs in Charlton.
£0 DEPOSIT OPTIONS AVAILABLE
Croydon
Euro 5 – No deposit standard
Euro 6 (ULEZ Compliant) – £200 deposit
Euro 6 (ULEZ Compliant) – £10 per day – no deposit
New Cross
Euro 6 (ULEZ Compliant) – £200 deposit
Euro 6 – £10 per day – no deposit
Eltham
Euro 6 (ULEZ Compliant) – £200 deposit
Euro 6 – £10 per day – no deposit
Rate 4.8 based on 450+ reviews on Google and Facebook.
Harriet Vickers
Super friendly, easy and efficient van hire, at a really good price. Got us out of a last minute pickle when ZipVan let us down!! Would definitely recommend.
Elinor Whittle
Really friendly customer service and a great price. The van was in good condition, good to drive and there was minimal faff in the hiring process. Would 100% recommend and use again!
Shane Stagg
Brilliant bunch of guys! Fast clean and reliable. Great value for money! Great service! Would highly recommend, they really do go the extra mile to satisfy the customers!
SELF DRIVE VAN HIRE

IN CHARLTON
Here at Pace Van Hire, we offer an affordable and convenient self-drive van hire service. We have a wide range of vans to choose from, so you're sure to find the perfect one for your needs. We've been in the business for decades now, so we've streamlined out customer experience to have you on the road as quickly as possible. If you have any questions or queries, our friendly staff are always on hand to help out.
24/7 drop off
One-day weekend hire
Collection every day of the week
We offer a variety of vans to choose from, so you can find the perfect one for your needs. We don't require a credit check or deposit, so it's easy to get going. With Pace Van Hire in Charlton, you'll be able to get your work done quickly and easily. We have a wide selection of vans that are perfect for any job – big or small. So, what are you waiting for? Get started today!
Why choose us for

affordable van

hire in Charlton?
No Deposit Options
We don't require you to pay a deposit when you rent with us, just the price of the rental itself. This makes it easy and affordable for you to get behind the wheel of a van without any added hassle.
No credit checks
No credit checks means that everyone is welcome to rent from us. We want to make it easy for you to get on the road, so we don't carry out any extra steps or procedures. Just pick your van and hit the open road.
Fixed prices
We never add hidden fees or extra costs, so you always know what you're paying. We've been delivering excellent value for money for three generations, so you can trust us to give you a fair deal.
Loyalty scheme
Our loyalty scheme offers something back in return for your business. With every rental in Charlton, you build up credit, after the fifth rental you can put that credit toward the sixth.
One-day weekend hire
We offer daily hire even over the weekends. You can book out our vans for just one day, and we're happy to accommodate any of your needs. We have a fantastic fleet of vehicles that are perfect for any job.
Low insurance excess
We're all about being cost efficient, from hire through to insurance. We will protect you from high excess costs. Excess are set at £1,000 and at Pace Van Hire we will ensure you are charged as little as possible with a large panel of local repairers, you will be sure to get our trade prices for repair!
24/7 drop off
We understand that you're busy, and that your jobs can often take you outside of a traditional office's 9-5 timeframe. That's why we offer 24/7 drop off so you can easily and conveniently return your rental van at any time of the day or night. With our easy, online system, you can schedule a convenient drop off time that works for you.
Excellent availability
The vehicles in our fleet are available on a daily or weekly basis, even at the weekends. No matter what you need we'll have it available when you need it.
What do you need

in order to hire a van
from us in Charlton?
A valid UK or EU driving licence
A UK driving licence that has been valid for at least two years is required to hire our vehicles. You will need to show some additional photo ID, such as a passport, if you have a paper licence or an EU driving licence rather than a photocard.
Proof of current UK address
We need proof of residence in the UK to move ahead with your rental. A document like a utility bill will be fine and it doesn't need to be the same address as the one on your driving licence. Simply provide us with any official document with your name and UK address on it from the last three months, physical or digital, and you'll be good to go.
A licence
check code
We need to check the driving record of our renters. Just generate a code from this site and send it to us with your licence number, postcode, and National Insurance number and we can get you on your way.
A debit or
credit card
We don't accept cash so you will need your card details handy when we call to arrange payment. We accept all major debit and credit cards.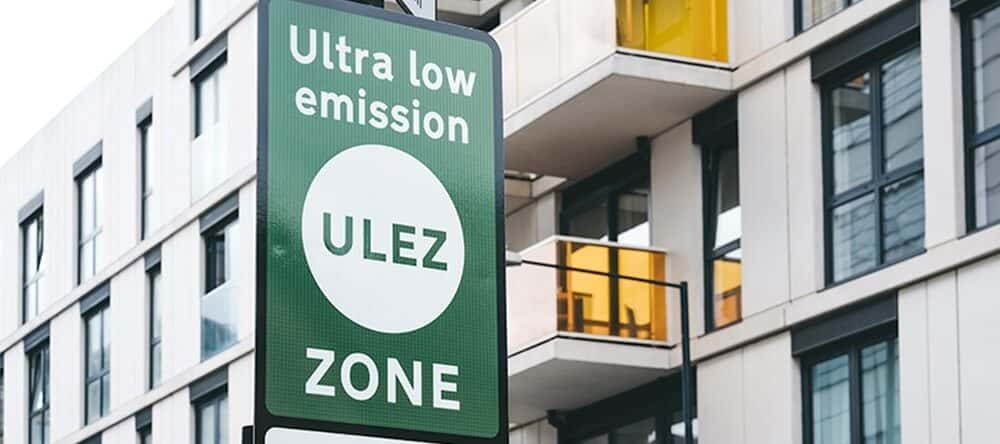 Do you need one of our low emission vans?
If you're travelling through London's Ultra Low Emissions Zone, consider renting one of our low emission vans! Our ULEZ compliant vehicles are available at the exact same rates as our regular vans, with just a higher insurance excess.
Exempt from the £12.50 daily charge, our low emission vans are better for the environment and might be the perfect choice for your journey. Rent a low emission van today on our website!

Contact
Pace Van Hire
If you're looking for van hire in Charlton, give us a call to sort out the right vehicle. Call 020 7277 9853 or email us at newcross@pacevanhire.com or book online and we will contact you about your reservation!