No deposit,
no credit checks,
no hassle
– just convenient and affordable van hire.
Your choice of vans for hire

in Bexleyheath
£0 DEPOSIT OPTIONS AVAILABLE
Croydon
Euro 6 (ULEZ Compliant) – £200 deposit
Euro 6 – £10 per day – no deposit
New Cross
Euro 6 (ULEZ Compliant) – £200 deposit
Euro 6 – £10 per day – no deposit
Eltham
Euro 6 (ULEZ Compliant) – £200 deposit
Euro 6 – £10 per day – no deposit
Rate 4.8 based on 450+ reviews on Google and Facebook.
Harriet Vickers
Super friendly, easy and efficient van hire, at a really good price. Got us out of a last minute pickle when ZipVan let us down!! Would definitely recommend.
Elinor Whittle
Really friendly customer service and a great price. The van was in good condition, good to drive and there was minimal faff in the hiring process. Would 100% recommend and use again!
Shane Stagg
Brilliant bunch of guys! Fast clean and reliable. Great value for money! Great service! Would highly recommend, they really do go the extra mile to satisfy the customers!
SELF DRIVE VAN HIRE

IN BEXLEYHEATH
Van hire in Bexleyheath is now easier than ever before! Not only do we have a wide range of vans to choose from, but our rates are highly competitive and we always endeavour to go the extra mile for our customers. Whether you need a van for a day, a week or even longer, we can accommodate your needs. Whatever your requirements may be, we're confident that we can provide you with the perfect solution here at Pace Van Hire. We offer:
24/7 drop off
One-day weekend hire
Collection every day of the week
We don't do credit checks and we offer no-deposit hires so you can get on the road as soon as possible. We know what matters is getting you where you need to go, so we make it easy and affordable. With a self-drive van from our fleet, you'll have everything you need to travel from A to B. Whether it's a single piece of furniture or your entire home, we have the perfect vehicle for the job. So why wait? Get started today!
Why choose us for

affordable van

hire in Bexleyheath?
Fixed prices
We believe that honest pricing is the key to a happy customer base. We never charge hidden fees or extra costs, so you always know exactly what you're paying. Our quality services are always available at a fair price. You can't beat the expertise we've built across three generations of family business!
Excellent availability
Excellent availability is one of the many things that make us the go-to van hire company for individuals and businesses alike. With our large fleet, we are always able to offer you the perfect vehicle for your needs. Whether it's a last minute request or not, we'll be there for you.
24/7 drop off
With 24/7 drop off, you can easily and conveniently drop off your rented vehicle any time of the day or night, without having to rush. We want your van hire experience to be simple and hassle-free, so you can focus on the things that matter most.
One-day weekend hire
One-day weekend hire from our selection of vans is the perfect solution for your needs. We have a variety of vans available, so you're sure to find the perfect one for your requirements. Plus, our team are always on hand to help with any questions or queries you may have.
No credit checks
No credit checks means no waiting. We don't see the need to saddle you with more paperwork and inconvenience when you want to get out on the road in your rental van. That's why we don't carry out credit checks on our customers, we just get you straight in the driver's seat.
No Deposit Options
At Pace Van Hire, we want to make sure that hiring a van is as easy and affordable for our customers as possible. That's why we don't require a deposit when you reserve your van. With no deposit required, hiring a van with us is easy and affordable. We have a wide range of vans available for hire, so you're sure to find the perfect one for your needs.
Low insurance excess
With Pace Van Hire, you can relax knowing that our low excess rates start at just £500. This means that you'll be able to drive with confidence and without worrying about the cost in the unlikely event that something does happen during your van hire period.
Loyalty scheme
Our loyalty scheme makes it easy and affordable to rent a van from us. With every rental in Bexleyheath, you build up credit that can be put towards your next rental. It's our way of saying thanks and giving back, so you can always get the best deal possible.
A
trusted

van hire
company in Bexleyheath
Bexleyheath residents can rely on Pace Van Hire to provide the van that they need. With a branch nearby in Eltham, it's easy to reach us to pick up a van. Whether you have domestic or commercial travel requirements, we'll be able to pair you with a suitable vehicle. Our branch is conveniently placed for anyone in Bexleyheath to reach, from Heversham Road to Sunland Avenue – simply decide on the travel method you wish to use to reach us. Our team is friendly and is always happy to help, regularly dealing with customers that have a vast range of different levels of van experience.
What do you need

 to hire a van from us
in Bexleyheath?
A valid UK or EU driving licence
A valid UK or EU driving licence is all you need to hire one of our vans. We accept both photocard and paper licences, and we also accept licences from other countries within the EU. Just make sure your licence is valid for at least two years and that you have some additional photo ID with you like a passport.
Proof of current UK address
Don't worry when you have to provide proof of your current UK address. We accept any official document from the last three months as proof of residency in the UK. So whether you have a recent utility bill, bank statement, or letter from government branches like HMRC, we'll accept it as valid documentation.
A licence
check code
UK driving licence holders need to have their driving record checked before they can rent a van from us. To generate your licence check code, simply visit the .gov website and input your licence number, postcode, and National Insurance number.
A debit or
credit card
Once you have finalised your booking, our team will contact you to process payment. We only accept card payments so please ensure that you have your details readily available for a smooth and efficient check-out experience.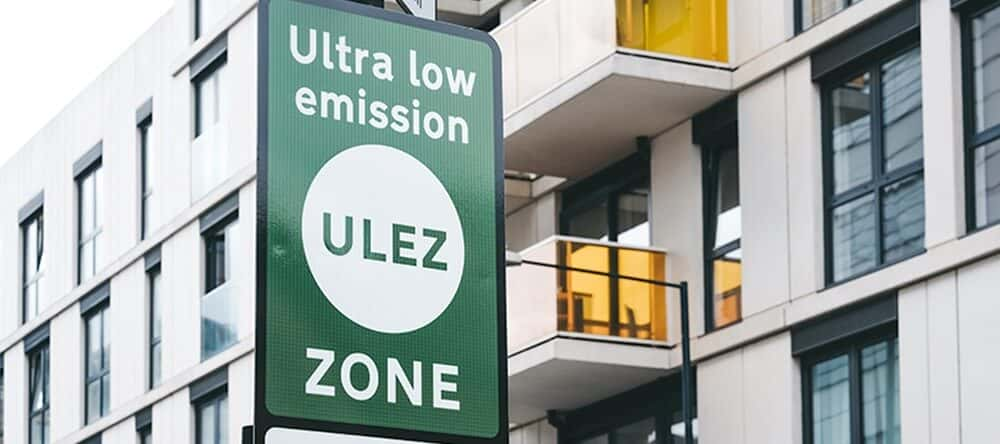 Hire one of our
low emission vans
If you're travelling through London's Ultra Low Emission Zone, our fleet of low emission vans are all exempt from the £12.50 daily charge. Not only does this save you money but it also makes your journeys better for the environment.
Van hire
for moving home in Bexleyheath
Moving home soon and need a van? Here at Pace Van Hire, we have got you covered with our range of vans in Bexleyheath. Whether you need to move a few bags or boxes, or you want to move larger items, we have the perfect van for your needs. Our vans are reliable and easy to drive, letting you focus on your move and not worry about the logistics. We have a wide range of sizes available so that you can find the perfect van for your needs. Book a van hire in Bexleyheath today!
Van hire accessories

– protect your payload
Protect your payload while hiring a van. Van hire accessories are essential to keeping your belongings safe while in transit. We have a range of products that will make the process easier for you, including packing boxes, packing blankets, bubble wrap, and ratchet straps. Our products are reliable and durable, meaning you can rest assured that your belongings will be protected during transport. We also have wheeled sack trolleys and working gloves available for hire, so you can move your cargo with ease.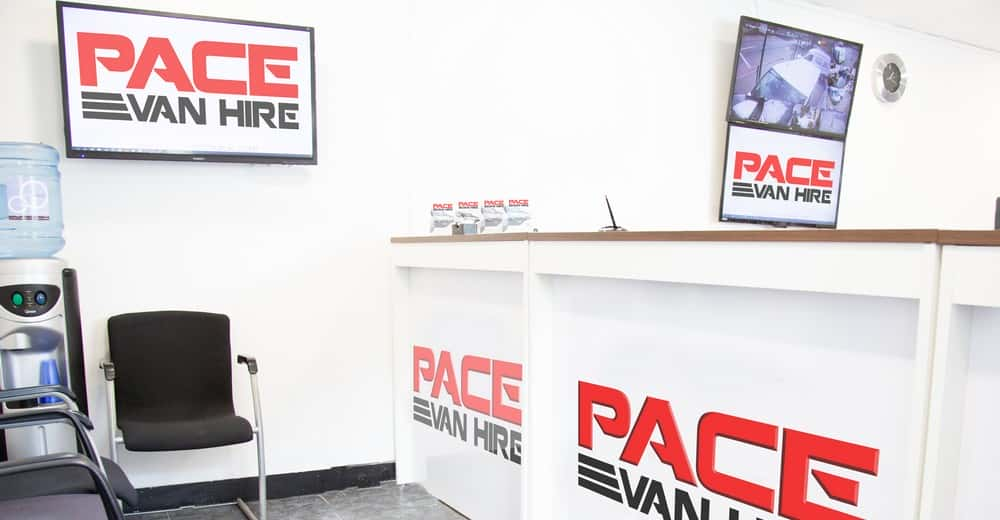 Pace Van Hire –
Our history
Generations of knowledge and expertise have gone into making Pace Van Hire the affordable, reliable service it is today. Founded in the 1950s as a car business before transitioning to become van hire experts, our family-run business has retained its core values over the years. We provide exceptional customer service with an abundance of care and attentiveness. Our staff are united by this common goal, creating a positive atmosphere that's dedicated to helping customers make their lives easier when they need to rent vans in Bexleyheath or beyond. You may have known us as Ace Rent A Van, but Pace Van Hire is now the name to look out for.
How to
find us.
If you're based in Bexleyheath, you'll find your nearest Pace Van Hire branch in Eltham. Our address is: 729 Sidcup Road, New Eltham, London, SE9 3AQ.
We are a 22-minute drive from Bexleyheath. Follow Blackfen Road/Bexley Road through Blackfen and Avery Hill to reach Eltham. From the High Street, turn onto Footscray Road and then North Park, before turning onto Court Road/A208. You can then join the A20/Sidcup Road where you'll find our branch at number 729.
Barnehurst station provides easy access to our closest station – New Eltham. You can either take the Southeastern train to Dartford and switch onto the Charing Cross service or take Southeastern train from Barnehurst to Lewisham before switching onto the Dartford service. You can expect both routes to take approximately 50 minutes, so the choice is yours!
You can reach us on the bus from Bexleyheath by taking the B13. Travelling from Latham Road in the heart of Bexleyheath to our nearest stop, Fiveways (Stop C), will take approximately 40 minutes. This stop is then just a 2-minute walk from our Eltham branch.

Contact
Pace Van Hire
If you need to hire a van in Bexleyheath, our team can help. We'll make sure you get the right vehicle for you – just give us a call on 020 7167 2210, email eltham@pacevanhire.com, or book online and we'll take care of the rest.