No deposit,
no credit checks,
no hassle
– just convenient and affordable van hire.
Your choice of vans for hire

in Bexley
£0 DEPOSIT OPTIONS AVAILABLE
Croydon
Euro 6 (ULEZ Compliant) – £200 deposit
Euro 6 – £10 per day – no deposit
New Cross
Euro 6 (ULEZ Compliant) – £200 deposit
Euro 6 – £10 per day – no deposit
Eltham
Euro 6 (ULEZ Compliant) – £200 deposit
Euro 6 – £10 per day – no deposit
Rate 4.8 based on 450+ reviews on Google and Facebook.
Harriet Vickers
Super friendly, easy and efficient van hire, at a really good price. Got us out of a last minute pickle when ZipVan let us down!! Would definitely recommend.
Elinor Whittle
Really friendly customer service and a great price. The van was in good condition, good to drive and there was minimal faff in the hiring process. Would 100% recommend and use again!
Shane Stagg
Brilliant bunch of guys! Fast clean and reliable. Great value for money! Great service! Would highly recommend, they really do go the extra mile to satisfy the customers!
SELF DRIVE VAN HIRE

IN BEXLEY
Van hire in Bexley is now easier than ever before! Here at Pace Van Hire, we pride ourselves on offering excellent customer service as well as top-of-the-range vans for hire. We have a wide range of vans to choose from, so no matter what your needs may be, we've got you covered. Our vans are perfect for any occasion – whether you need to move house or just take a weekend trip away with the family. With our van hire service, you'll have everything you need to get on the road and explore all that the areas surrounding Bexley have to offer, including:
24/7 drop off
One-day weekend hire
Collection every day of the week
We're a family-owned business that has been around for three generations. We know what it takes to make good van hire affordable and easy. No credit checks and no deposits – just simple, straightforward van hire in Bexley. Getting your work done is important, so we want to make hiring a van as easy as possible for you. With no paperwork or fuss, we'll get you on the road in no time at all. Book your van hire today!
Why choose us for

affordable van

hire in Bexley?
Fixed prices
Fixed prices mean no hidden fees or extra costs. We believe that our prices should be fair and consistent so you always know what you're paying. Plus, we've been delivering excellent value for money across three generations, so you can trust us to do the same for you.
Excellent availability
Excellent availability means that we always have the perfect vehicle for your needs. We have a large fleet of vans that are always up-to-date and can be available for last minute requests. If you need a fast turnaround, we can help you find a van in Bexley.
24/7 drop off
24/7 drop off makes it easy for you to return your rental van without having to worry about time constraints. We have arrangements in place 24 hours a day, 7 days a week so that you can drop off your van at your convenience once you're finished.
One-day weekend hire
One-day weekend hire from our extensive fleet of vans is the perfect solution for your needs. We have a range of vans to choose from, so you're sure to find the perfect one for your needs. Plus, our one-day rates are incredibly affordable and will save you money over renting for the entire weekend.
No credit checks
Rental companies often require credit checks as part of their application process, which can be inconvenient and time-consuming. We don't require any credit checks on our customers, so you can get in the driver's seat faster. Plus, we have a wide variety of rental vans to choose from so you can find the perfect one for your needs.
No Deposit Options
At Pace Van Hire, we want to make sure that hiring a van in Bexley is as easy and affordable for our customers as possible. That's why we don't require a deposit when you reserve your van. We have a wide range of vans available for hire, so you're sure to find the perfect one for your needs.
Low insurance excess
Low insurance excess from Pace Van Hire means that you can relax and enjoy your hire without having to worry about the cost of an accident. Our rates start at just £500, so you can rest assured that you're getting excellent value for money.
Loyalty scheme
Our loyalty scheme offers something back for your business. With every rental you make with us in Bexley, you build up credit that can be put towards your next rental. This way, you can rent a van from us entirely free after as little as five rentals!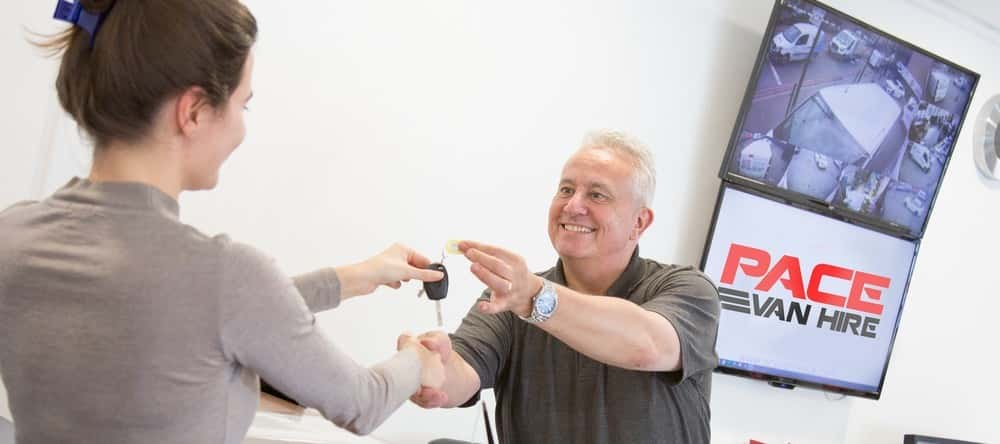 A
trusted

van hire
company in Bexley
With a Pace Van Hire branch in neighbouring Eltham, it's easy to understand why so many Bexley residents choose us when they need to hire a van. We can help domestic and commercial customers, ensuring that everyone's needs are met. From Meadowview Road to Hill Crescent, we can cover the entire area. No matter the amount of experience you have driving a van or the payload you need to transport, we'll be able to recommend and provide an option that is a great fit for your requirements.
What do you need

 to hire a van from us
in Bexley?
A valid UK or EU driving licence
Pace Van Hire accepts both UK and EU driving licences, so you can rest assured that we'll be able to help you get where you need to go. We also require additional photo ID like a passport giving you confidence we're doing everything by the book.
Proof of current UK address
We're happy to offer rental vans to drivers from other EU countries, as long as they can provide proof of their current UK address. This can be any official document from the last three months, such as a recent utility bill, bank statement, or letter from HMRC.
A licence
check code
Renting a van can be a wonderful way to get around, but you need to make sure you have the right licence. A licence check code is the easiest way to make sure you're driving legally. Just enter your licence number, postcode, and National Insurance number on the .gov website to generate a code and we'll do the rest.
A debit or
credit card
Our team will be giving you a call to finalise your booking and take payment. For convenience, we kindly ask that you have your card details ready during the call, as no cash payments are accepted!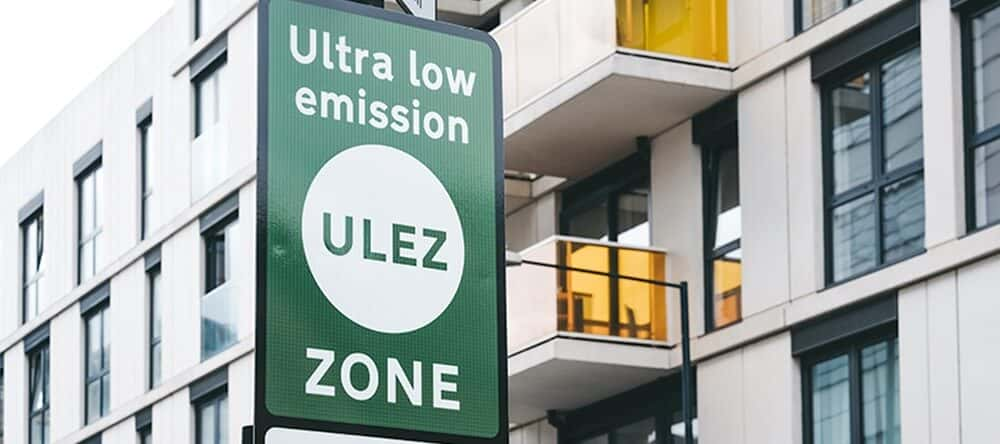 Hire one of our
low emission vans
If you're travelling through London's Ultra Low Emission Zone, our fleet of low emission vans are all exempt from the £12.50 daily charge. Not only does this save you money but it also makes your journeys better for the environment.
Van hire
for moving home in Bexley
Moving home soon and don't know where to start? Hiring a van is the perfect solution for anyone who needs to move a few items or an entire house themselves. We have a range of vans to choose from, so you can find the perfect one for your needs. Our vans are reliable and easy to drive, so you can focus on moving your belongings and not worry about anything else. We also offer competitive rates, so you can get your move done without breaking the bank.
Van hire accessories

– protect your payload
Protect your payload with our van hire accessories! Our reliable packing boxes, packing blankets and bubble wrap minimise the risk of your payload being damaged in any way. We also have five metre ratchet straps which are excellent for fastening up to 200kg of cargo in your van. Your comfort and convenience are priorities for us. That is why we also have two wheeled sack trolleys available for hire, as well as durable working gloves, to make transporting your payload to and from your van easy.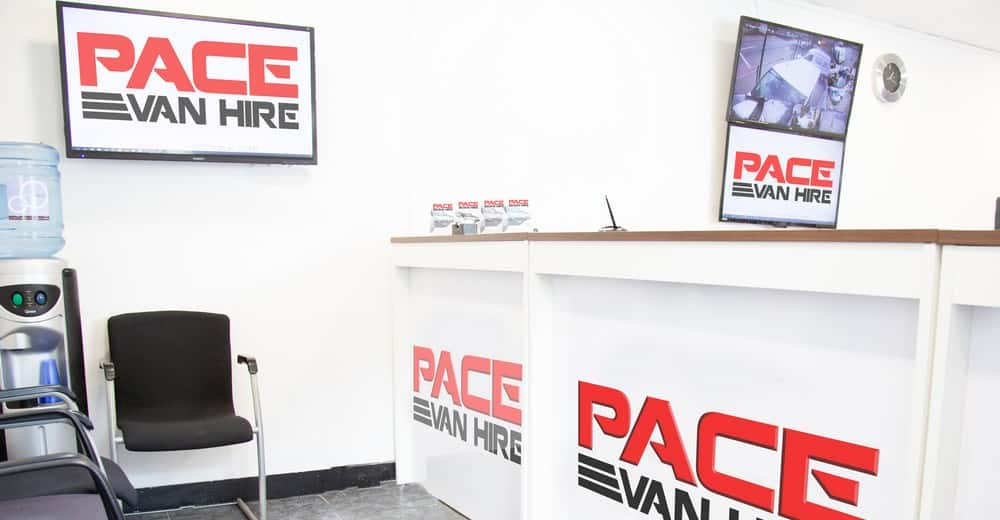 Pace Van Hire –
Our history
Our family business, originally established in the 1950s hasn't deviated from our core commitment to providing affordable van hire services. Once known as Ace Rent a Van and now known as Pace Van Hire, we have fostered an atmosphere rooted in family values throughout generations of staff members. This has created an exceptionally positive energy for us all. We are proud of what we do at Pace Van Hire and remain dedicated to making your van hire experience in Bexley easy whenever you need one!
How to
find us.
Below you will find directions to your nearest Pace Van Hire branch in Eltham. You can find us at: 729 Sidcup Road, New Eltham, London, SE9 3AQ.
Bexley is a 20-minute drive from us and the route couldn't be simpler – follow the A223 onto the A20/Sidcup Road and follow along until you reach us at number 729. We're ideally positioned for drivers to reach us.
There is a direct train from Bexley Rail Station to New Eltham, our nearest station. This Southeastern train will take approximately 18 minutes and operates on a regular basis – every 20 minutes. New Eltham is a 10-minute walk from our Eltham branch, ensuring it remains convenient to reach us.
Your bus journey from Bexley to our branch should take around 30 minutes. The B13 will take you from Bexleyheath to just around the corner from us. Disembark at Fiveways (Stop C) and you'll be a 2-minute walk away from our front door. It couldn't be simpler.

Contact
Pace Van Hire
Hire the ideal van in Bexley for your needs with Pace Van Hire. Give us a ring on 020 7167 2210, email eltham@pacevanhire.com, or book online and we'll get back to you promptly so that everything is set up without delay!