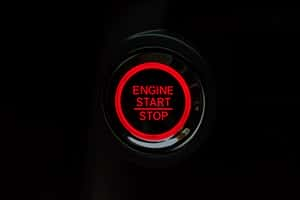 After a year and a half, the global pandemic is beginning to affect unforeseen factors. With the demand for electronics surging during the height of Covid-19, the availability of solenoids and semiconductors has become limited. This is frequently referred to as the global chip shortage. As a result of this, manufacturers in the automotive sector are beginning to struggle.
What is a solenoid?
To put it simply, a solenoid is one of the few elements responsible for the successful starting of your vehicle. Commonly referred to as starter relays, they are located between the ignition and engine of your vehicle and operate by obtaining electrical currents from your ignition system.
How has the shortage affected the automotive sector?
With the decline of these vital components, demand has risen, leaving popular vehicle manufacturers in the dark. Unable to complete the production of many of their vehicles, multiple brands have been prevented from shipping their vehicles to showrooms and customers across the UK, causing sales to plummet.
When will the shortage end?
Currently, there is no accurate insight into when the solenoid and semiconductor shortage will recover itself. Many vehicle manufacturers have had no choice but to decline any orders for new vehicles for the remainder of 2021, as well as 2022, allowing them to catch up on the demand once the components begin to become available. Experts fear that things may not recover until 2023, due to a predicted relapse within the next year due to the rising demand.
How can Pace Van Hire help?
Whilst purchasing vehicles is proving to be increasingly difficult at this time, rental may the ideal short-term solution for your requirements. Here at Pace Van Hire, we have a whole host of vans of available for hire in multiple sizes. From small vans to Luton vans, our rental service has proven convenient and effective for many looking to transport their goods sooner rather than later.
Don't put your work on hold for duration of the solenoid shortage. Get in touch with a member of our team to find out more about our range of vehicles. Give us a call on 020 7277 9853 or send us an email at info@pacevanhire.com and we will be happy to help you.