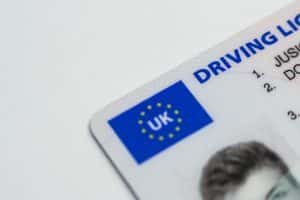 When it comes to vans, the requirements for driving may seem confusing. Even if you have successfully passed your driving test, there may be some vehicles which you are unable to drive due to the category of your license. Today, we are on hand to provide you with all the information you need to know.
Will a standard UK driving licence allow me to drive a van?
If you are a category B licence holder, you should be able to drive vehicles up to 3.5 tonnes with a maximum of eight passenger seats, and this can include certain vans and minibuses. You can be as young as 17 years old to do this. However, if you wish to apply for a licence to operate larger vehicles, you will need to be over 18 years old. The date on which you passed your test will be a considerable factor in allowing you to do this.
What licence will allow me to drive larger vans?
For vans between a 3.5 and 7.5 tonne weight limit, you would need a category C licence. For vehicles over 7.5 tonnes, you will need a category C1 E licence. This will also allow you to tow a trailer over 750kg.
Why does the date I passed my test matter?
This is where some drivers may find themselves confused. There are two date marks which signify a change in rules. Let's walk through them.
If you passed your driving test before 1st January 1997, it's likely you will be entitled to drive vehicles weighing a maximum weight of 7.5 tonnes.
If you gained your UK drivers licence after 1st January 1997, you will be required to sit an additional driving test to obtain a category C or C1 E licence, allowing you to drive vans over a weight limit of 3.5 tonnes.
How can I identify my licence type?
By looking at your physical driving licence, you will be able to identify the type of licence you obtained, as well as the vehicles you are permitted to drive. The table on the reverse of the card will display four columns. Each column will display different facts. The left-hand one will display images of vehicles. The two central columns will display the start date and expiration date of your licence, next to the vehicles you are permitted to drive and the title of your licence type. The right-hand column will display codes which clarify whether you require any additional assistance whilst driving, such as glasses.
Here at Pace Van Hire, our team are experts in all things van-related. As well as providing you with any relevant information in relation to your own licence, we can support you throughout our hire service, from licence checks to insurance. To get in touch with our team, give us a call on 020 7277 9853 or email us at info@acevanhireuk.com.