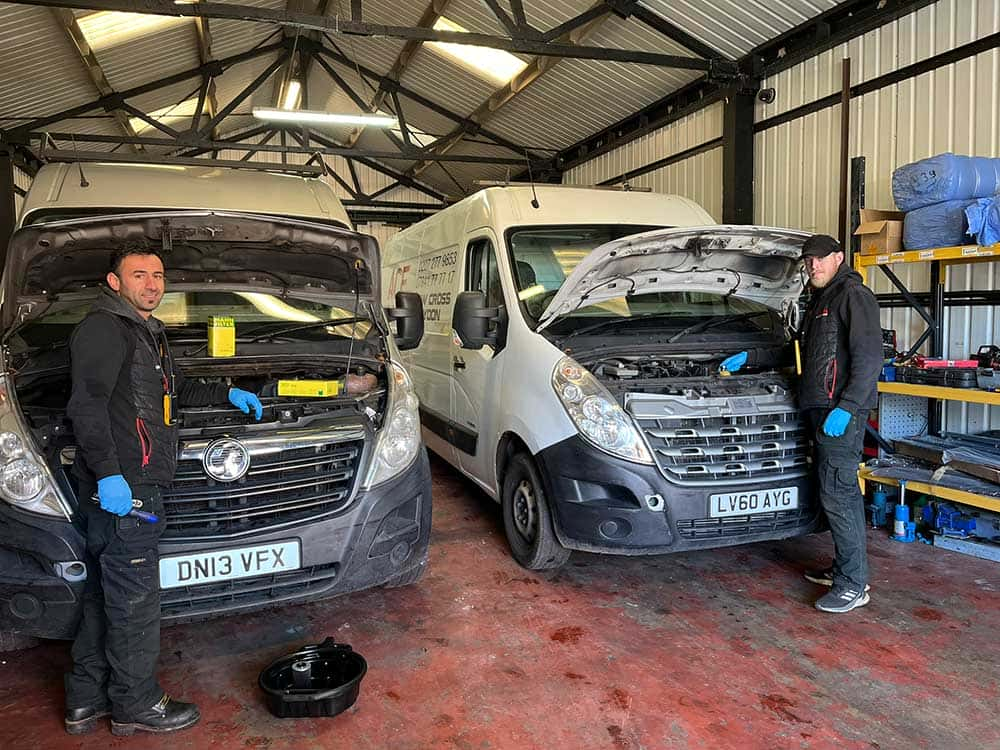 Every van owner should have their van serviced at least once a year, or around every 12,000 miles, to give themselves peace of mind about the safety of their vehicle and ensure that it is roadworthy. Nobody wants to be surprised by unexpected repair costs, and regularly servicing your van will reduce the risk of this happening. Skipping a service in order to save time or money may seem like a good idea. However, if a fault is unidentified then you could end up wasting even more time while it is repaired – as well as facing avoidable repair costs. A professional van service can be completed efficiently by experts, giving you full confidence in your vehicle.
Have your engine checked over
The engine is one of the most important parts of any van. If any issue with the engine of your van is not resolved for an extended period of time, then it will become increasingly difficult and more expensive to fix. There are multiple components of a van's engine that are checked during a standard service, such as the fuel pump. Meticulous tests will be carried out to ensure that everything is functioning as it should be, and that there are no hidden problems such as an oil leak. If you want to rest assured that your van's engine isn't suffering from faulty filters or a scuppered speed limiter, be sure to have it serviced. Catching any issues early will save you time and money.
Test your vehicle at ground level
Several key parts of a van can be found at the ground level. The wheels, tyres, and side guards, to name just a few, will be checked during a van service. It is easy to understand the importance of the wheels and tyres being proven to be in a good condition, as every van driver needs to have full faith in their reliability. When you go for a professional van service, you can feel safe in the knowledge that nothing is being left to chance. From the condition of the body to the state of the spare wheel, you can be sure that your van will leave in its best condition, including those parts that were in contact with the road surface.
A full service, inside out
Significant elements of a van service take place both inside and outside the vehicle itself. The exterior will be thoroughly checked over to ensure that things such as the fog lamps, mirrors, and doors are in working order. Plus, your service will make sure that the interior is in top condition, with aspects such as the steering, brake pedals, and tachograph being tested. Whilst you may think that you would notice any issues with your van's interior or exterior, there may be underlying issues that can only be detected during an expert service. Put your mind at ease and schedule one today to avoid any avoidable surprises.
Here at Pace Van Hire, we offer expert van services that will detect any potential issues with your vehicle. Having serviced our own fleet for many years, we are the experts to trust with your van. Call us on 020 7277 9853 to discuss your service.