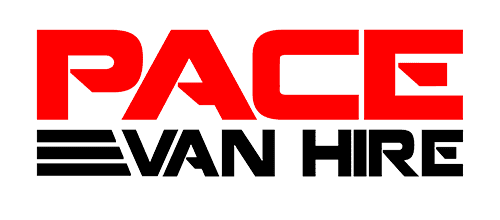 Are you planning a trip within the United Kingdom and considering renting a van for your transportation needs? Renting a van can be a hassle-free way to travel with passengers, luggage, and flexibility. However, it's essential to make informed choices to ensure a smooth journey without any hidden surprises. In this guide, we'll explore the key factors to consider when renting a van in the UK, brought to you by Pace Van Hire.
Choosing the right van for your needs
Before diving into the details, it's important to understand that not all van rentals are created equal. Whether you're embarking on a road trip, moving to a new home, or need a vehicle for business purposes, the right van can make all the difference. Understanding the types of vans available and assessing your rental needs is crucial.
Types of vans available
There's a wide variety of vans to choose from, including minivans and SUVs. Consider your group size, passenger capacity, and luggage requirements when making your choice. An initial conversation with your rental van company will help you gain more clarity on the ideal vehicle to choose.
Here are some of the factors that will help you make a better decision when renting a van:
Size matters: minivans vs. SUVs

If you're travelling with a larger group, an SUV might be the better choice, offering more passenger comfort. However, if you need extra space for luggage, a minivan might be the way to go.

Passenger capacity and luggage space

Ensure that the van you choose can comfortably accommodate your passengers and all your luggage. You don't want to compromise on either aspect during your trip.
Booking and rental process
Understanding the booking and rental process is essential to avoid any confusion or unexpected charges. Here are some crucial factors to consider when booking a rental van in the UK.
Flexible booking options

Look for rental agencies that offer flexible booking options. Online booking not only streamlines the process but also provides the convenience of choosing the vehicle that suits your needs best. Whether you need a minivan for a family trip or an SUV for added space, a user-friendly booking platform can help you make the right choice. With the flexibility to book online, you can often access exclusive deals and discounts, helping you save on your van rental costs.

Understanding rental charges

Before finalising your rental, enquire about all the charges involved. This includes the daily rental rate, mileage fees, and any additional costs. Mileage fees can vary between rental agencies, so be sure to ask about any restrictions or caps on the number of miles you can drive. Additionally, ask about any optional services or packages that might be available. Some rental agencies offer comprehensive packages that include insurance coverage and additional perks, providing excellent value for your money.

Hidden fees to watch out for

Be aware of hidden fees that some rental agencies may charge. These could include cleaning fees, late return fees, or additional driver charges. Being aware of these fees in advance will help you budget accurately and enjoy a hassle-free rental experience.
Bonus tip: Make sure to confirm the return time with the rental agency to avoid any surprises.

Cancellation policies

Life is unpredictable, and plans can change. That's why it's crucial to understand the cancellation policies of the rental agency you choose. Keep in mind that cancellation policies can vary among rental agencies, so be sure to review and understand the terms and conditions before booking your rental van in the UK. Pace Van Hire offers flexible cancellation options to accommodate your changing needs.
Choosing a ULEZ-compliant van for rent
When planning your UK journey and selecting a van rental, the importance of ULEZ compliance cannot be overstated. The Ultra Low Emission Zone (ULEZ) is in place to reduce pollution, and non-compliant vehicles will incur daily charges when driving within these zones. Choosing a rental company that offers ULEZ-compliant vehicles is not just environmentally responsible but also financially prudent.
These vehicles are equipped with advanced emission control technologies, reducing harmful pollutants. By opting for ULEZ compliance, you not only support a cleaner environment but also save on travel costs, seamlessly navigate ULEZ areas, and ensure a smooth and eco-conscious journey.
Making the most of your van rental
Once you've chosen the right van and completed the booking process, it's time to make the most of your rental experience.
Mileage and fuel considerations

Pay attention to mileage restrictions and fuel policies. Some rentals come with unlimited mileage, while others have specific caps. Make sure you understand the fuel policy, whether it's full-to-full or otherwise.

Insurance and driving safely

Protect yourself by considering insurance options. Many rental agencies offer insurance packages that can provide peace of mind during your trip. Additionally, drive safely and adhere to local traffic laws to avoid accidents and fines.

Convenience and reliability

Choose a reliable rental agency like Pace Van Hire. We pride ourselves on providing convenient and flexible van rental options to meet your needs.
Renting a van made easy with Pace Van Hire
In conclusion, renting a van for your family vacation, business trip, or group adventure in the UK requires you to consider various factors ranging from types of van to the booking process. But fear not, you can rest assured that you can trust Pace Van Hire for all your van needs! Our flexible booking options, transparent pricing, and commitment to customer satisfaction make us the preferred choice for travellers. Reach out to us today to experience a stress-free and comfortable journey!