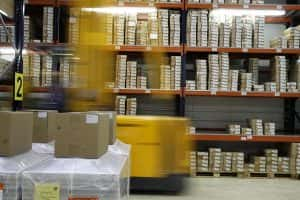 Whether you are just starting up your own business, or if you are trying to find ways to cut costs for 2021 after what has been a very unpredictable year for businesses up and down the country, we may have a solution that could allow you to limit your company expenditure.
Hiring a van can have many benefits for a wide variety of occasions, but have you considered one for your company? With multiple positives to this approach, cost-effectiveness is one which keeps rising to the top of the list. Let's have a look at just why this could be a good enough reason to ditch the company car and opt for van rental instead.
Monthly budget security
When renting a van, there will most likely be an upfront monthly rental fee. Compared to paying a large sum outright for the cost of purchasing a vehicle, this monthly cost will allow you to plan your months budget and opt out of the vehicle hire, saving you money when you need it most.
Maintenance fees
Any maintenance carried out on the van, from servicing and MOTs, to part replacements and even deep cleans, will most likely be the responsibility of the rental company. It is important to always check the contract before renting a vehicle in case you are liable for any costs whilst the van is in your hands.
ULEZ compliant
Due to the recent ULEZ expansion, there are a wide range of vehicles of who's drivers are responsible to pay a charge if they aren't compliant with the Euro 6 regulations. Vehicles available for rent will most likely have been matched to the new restrictions to ensure that their new drivers face no barriers of where they are able to take the vehicle upon their time of rent.
Cost reliability
Set out in the terms and conditions of your rental vehicle will be the fixed cost of the hire. This will allow you to plan your budget accurately with no chance of any surprising fee's arising over time, such as breakdown costs.
Tax relief
In the UK, business owners are entitled to 100% VAT relief on all rental vehicles, meaning that if you use yours solely for business purposes, you will not be subject to the payment of vehicle tax.
Here at Pace Van Hire, we have a wide range ULEZ compliant rental vans and minibuses available for singular or regular hire. To find out more information, get in touch with a member of our team by calling 020 7277 9853.